Our Customers Have a Lot of HEART
We have over 1,000 five star reviews
HEART Certified Auto Care cares about their customers more than anything, and we go above and beyond to provide the most reliable, affordable, and transparent service. It's all part of our mission to restore your faith in auto care, and our customers love us for it. That's why 99% of our customers return, and we have over 900 five star reviews.
See what our customers think about HEART, and then come in and experience our service yourself! We'd love to help you out!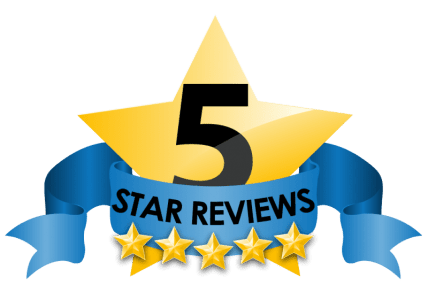 Dot Cotton
20:07 19 Jan 22

Steve Schnettler
15:34 19 Jan 22
Very satisfied with work. Quite professional and quick.

Kathi Sawyers
17:07 18 Jan 22

David Inge
14:15 18 Jan 22
Friendly crew and very clean garage. They were able to get me in and out in a reasonable amount of time even though they were quite busy. Definitely would return for future business!!

Shirley Oneil
06:13 18 Jan 22
Great and very knowledgeable from top to bottom. Diagnosed my car within minutes and explained all my options thoroughly to not overcharge me like other repair shops. Will return from now on. Highly recommend!

Awesome and fast service and everyone here was so nice! Will be the only place I take my car from now on.

B Petersen
16:40 17 Jan 22
The professionals at Heart are great! They are thorough and clearly explain everything (with photos when helpful) that is needed and can help you prioritize the work as well. They are the best!

Adam Lively
15:20 17 Jan 22

Joseph Wang
20:32 16 Jan 22

Mary Rader
07:53 16 Jan 22
Great shop, quick turnaround on repairs. Also, have a rewards program and automatic warranties!

I've been using Heart since 2008 (they used to be Duxler). In what is now a world of incompetence and indifference, it is SO refreshing to have high quality customer service and workmanship. Their prices are reasonable and the work is completed quickly. I'm so thankful to have this excellent auto shop nearby.

Just had the tires I purchased from Heart Certified Auto Care rotated by them. They are fantastic! Gil is always a pleasure to deal with and Klever did a great job. On a scale of 1 to 10, they are a perfect 10. I highly recommend them!

Meghan Schmidt
02:30 14 Jan 22
HEART Certified Auto Care is the best! The staff is friendly, responsive, and very good listeners! The staff take time to fully understand car problems and offer high quality solutions and work. The work is done quickly and right the first time. Great neighborhood asset!

John Glynn
21:15 13 Jan 22
I bought a 1998 Ford f150. Heart inspected it for any needed repairs. They saw some minor items, maintnence needs and fixed them. I now have confidence in the truck and will use it a lot.

Brad Schecter
15:27 13 Jan 22
Have been taking my cars here for years; they are always friendly, up front, transparent and reliable!

Cindy Bear
00:28 13 Jan 22
A friend told me about the old-fashioned customer service here and since I was in need of a synthetic oil change I decided to give it a try. Keisha and Brian took excellent care of me and respected my wishes for outdoor masked service. I filled all my fluids for free and gave me an honest appraisal for other work that needed to be or may need to be done soon. Overall, it was an excellent experience. I would highly recommend Hart Auto.

Byron Dawkins
16:02 12 Jan 22

Melanie Arons
15:16 12 Jan 22

Julie Hanna
15:08 12 Jan 22
We needed 4 new tires in a hurry and the guys were super-responsive, quoting a reasonable price--work was done professionally and on time. Highly recommend!

Bradley Moreno
19:24 11 Jan 22
I found HEART Certified Auto Care via a recommendation from a coworker. I am very impressed with their service quality, ease of scheduling an appointment, and cordiality. Furthermore, their prices are quite competitive. I have taken my car for maintenance to other auto repair shops in the area and my impression of them did not even come close to my impression of HEART Certified Auto Care; frankly, some of them ripped me off. I highly recommend HEART Certified Auto Care to anyone in the Evanston/Skokie/Wilmette area who needs regular maintenance on their vehicle.

Claudia S (Claudiasliving)
22:14 10 Jan 22
They are great on reminding me when my oil changes are due and keep my car up to date with all the other requirements/ maintenance.

Johnathan Cornelius
19:52 10 Jan 22
Gave them a brief description of the issue and they called me back the same day with the needed repairs and cost. Ask my permission before they conducted the repairs and I was able to save some money with the coupon. Got it back in less than 24 hours. That's quick service!!

Madelyn Johnson
17:13 10 Jan 22

Rebecca Shilling
15:22 10 Jan 22

Charlie Peacock
18:56 07 Jan 22

Ever since I started coming here I no longer worry about the work that will be done to my cars. All of them are around 100k and I will probably get 100k more each with the quality of in depth service I get here. Staff is as friendly as can be and the interior and bathrooms are clean and warm if you have to wait!! Oh, did I mention multiple loaner cars in case you have to do things while you wait? Great place! Try them you won't be disappointed!!

Kevin Lerner
15:21 07 Jan 22

Tyler Wott
14:46 07 Jan 22

Lilo Schuster
01:45 07 Jan 22
If needed they will drive me to my office, which is 3 minutes away and they do good work.

Paul Dobroski
19:10 06 Jan 22

Alexa Markoff
16:01 06 Jan 22
Before the biz was Heart it was Duxler. My family used Duxler starting in the 70s. I have always been pleased w Duxler and now Heart. They go out of their way to ensure that our cars are safe. I trust them implicitly and would not go anywhere else for car service. Thank you Heart for a job well done!

Lisa Taylor
15:44 05 Jan 22


michael roskin
19:42 03 Jan 22

Mary E Pattillo
19:22 03 Jan 22
I know we all dread the auto-repair shop but the folks at HEART are trustworthy, professional, and so kind! I've been going here for over 20 years and recommend it without hesitation.

elizabeth kindy
18:08 03 Jan 22
So grateful Heart automotive was able to replace my tire when I unexpectedly had a flat tire. Great service and quick turnaround!

Marlie Rife
17:56 03 Jan 22
Gil and team are always wonderful to work with. Pleasant, honest, and do great work. Always know my car is in good hands with Heart!

Betsy Phillips
17:24 03 Jan 22

Alma Farooque
17:11 03 Jan 22
Was on the interstate far away from home and suddenly needed my alternator repaired. Happened to find HEART just down the road from where I pulled off the highway and hoped the good reviews were true. They certainly are! The manager squeezed me in right away despite an obviously busy schedule, they confirmed the problem within minutes and had me back on the road in 2 hours or so. Gave me a reasonable price, answered all my questions, and did not try to upsell me in any way. Plus the waiting area was large and comfortable with free coffee, snacks, wifi, and outlets. Everyone was extremely kind and genuine and made sure I was well taken care of. So glad I was lucky enough to be near HEART when this happened!

Always friendly and well priced.


Jeannine Salm
15:35 03 Jan 22
I've used Heart Auto for years. They're trustworthy and professional.

Scott Engstrom
15:12 03 Jan 22
Great job. Same day service

Lucy Kaplan
21:29 31 Dec 21
Efficient, polite service. Spacious waiting area, felt safe during covid.

Michelle Kothmann
05:10 31 Dec 21
The crew at Heart is the best! They are honest, thorough, and fast!! I will never take my car to a dealership for maintenance again after my experiences with Heart. Heart is wonderful!!

Jeremiah Boss
22:47 30 Dec 21
They do great work! Fixed my side mirror under 30 min . Crazy fast and it looks the same .

Jay Theobald
22:46 30 Dec 21

caryn cherpak
17:15 29 Dec 21

Susan Langan
21:51 27 Dec 21

Sherri Rosenberg
04:23 24 Dec 21
Very honest. Great work. Quick timing.

jennifer bernover
18:55 23 Dec 21

Bill Engelking
15:24 23 Dec 21

Shawna Ross
15:06 23 Dec 21
They are the nicest, most friendly place around. Knowledgeable, expedient and accomodating!

John Huston
22:30 22 Dec 21
Excellent communication; useful options given; efficient work completion within time estimated; not exorbitant price.

Cindy Wolfman
22:12 22 Dec 21
Hearts Auto Care in Northbrook is great.The staff is so friendly They always do a good job at a fare price . I came here a couple years ago for a oil change and since then have never gone back to the car dealer. if you decide to wait for your vehicle the place is nice and clean there's Tv WiFi snacks it's very comfortable. I have recommended it to friends and co workers you will not be disappointed if you go here

Elana Dermer
20:30 22 Dec 21
Great service and wonderful overall experience!

We have had all of our cars serviced at HEART for years. They are THE best!

Don Durbin
15:37 22 Dec 21
Great service as usual! Highly recommend.

Elyse M. Printen
19:42 20 Dec 21
They do a wonderful job taking care of my 23 year old car. It runs so well, due to their excellent care! Everyone is friendly and professional.

Tim Hackett
19:38 20 Dec 21

They're a bit of a trip for me, but they do great work and helpful on taking care of my Acura.

Christina Alexakos
18:13 20 Dec 21

Valerie Devine
17:51 19 Dec 21

Thomas Wiggins
16:26 18 Dec 21
Inexpensive and quick service

Marina Beckley
16:54 17 Dec 21
Professional, quality work, on time and excellent customer service. Kieesha, at the front desk, always a pleasure. Highly recommend.

Antigone Zervas
14:06 17 Dec 21

David Levine
11:28 17 Dec 21
We've been using Duxler for years. Multiple kids, multiple cars. I've always found them to be honest, efficient and reliable.

Don & Kelly Roberts
23:41 16 Dec 21

Erin Heffez
21:19 15 Dec 21
I highly recommend heart autoshop in northbrook. Gil is extremely honest and trustworthy. No hesitation to come here to get your car serviced!

Susan Chaney
20:30 15 Dec 21
Once again, I was treated like an old friend, greeted by name and felt comfortable with each person I saw. I was given the entire list of things I *could* have done, discussed those that couldn't wait vs those I could postpone a little and then made my decision based on my budget and belief that I was been dealt with honestly. So nice when I've dealt with negativity and misrepresentation elsewhere. And the work is always done quickly and correctly the first time. Can't recommend them more highly. You *have* to have a mechanic you trust and I definitely trust HEART and all the folks who work there.

Christina Yasenak
17:42 15 Dec 21
Very professional and service was preformed on time. They were able to accommodate my request to take me to work and pick me up-thank you again for such great service!

Ruth Greensphan
16:41 15 Dec 21
They are always helpful, caring and go above and beyond! I only go there with all our cars. Gil is the best!

Michael Duda
02:32 14 Dec 21
Got me in that day and fixed a transmission hose leaking fluid. Fair price and got it done.

Mary LoBianco
19:51 13 Dec 21

Steven Karras
18:20 13 Dec 21

Jonathan Booth
16:25 13 Dec 21
The Duxler Team is comprised of courteous professionals who always provide a prompt and quality service.

Julianna Harris
16:17 13 Dec 21
The guys at HEART auto are professional, timely, and keep you updated in the process. Billing handled online. Seamless service—we'll be back for the next service!

Allison Lamberg
14:25 13 Dec 21
They always do great work, very nice staff and great play area!

Veronica Durdov
19:38 12 Dec 21
Very happy with their service. They are professional and honest about price and time required.

Laura Bergersen
02:11 10 Dec 21
My parents have been going to HEART for years and following in their footsteps. Everyone is so nice and professional. They make me feel welcome!

Bill DeForrest
17:43 09 Dec 21

James Egan
15:18 09 Dec 21
These guys are great 👍 and they usually take care of my last minute needs as well as my routine work.With their help, I normally keep my cars 🚘 well beyond twenty years.

Jillian Tucker
18:40 08 Dec 21
After several bad experiences with 2 other auto repair shops, I was frustrated and ready to find a new place to bring my car. I received a flyer in the mail for Heart and saw they had good reviews so thought I would give them a try. Glad I did! They were friendly, professional, listened to my concerns, took time to answer my questions and even used videos and diagrams to help me understand what was going on with my car. Work was done on time and is guaranteed. Waiting area is comfortable and even accommodated my 3 year old son, which I appreciated. 5 stars.

Heidi Black
15:48 08 Dec 21

Jack Fitzpatrick
15:46 08 Dec 21

Michael Lucas
21:03 06 Dec 21
These folks are great! Always kind, courteous and very honest. Highly recommended!!

Jess Dully
20:53 06 Dec 21
They got my car in quickly, fixed it fast and well.

John Wagner
19:12 06 Dec 21

Ellen Grabow
17:40 06 Dec 21
As always Ben was great. They always getthe repair done right the 1st time and are wonderful to deal with.

alexander lidovsky
16:45 06 Dec 21
Very professional, quick service, i got transparent accurate estimate within 10 minutes , no up sale or unnecessary repairs. I left car overnight and it was ready next day . HEART service is highly recommended.

Jennifer Bergman
14:50 06 Dec 21
The team at Heart Evanston always goes above and beyond!!

Jimmy Piper
17:24 03 Dec 21
Started on time; completed on time. Couldn't ask for more.

larry kanter
15:24 03 Dec 21
My maintenence req.light came on brought it in right away and my problem was solved. Had a problem with the engine mount and while I was there got an apil changeMy car runs like new any problems I take my car in to heart I know the work is great

Edward Robinson (Enigma108)
21:13 02 Dec 21
I've been going to Heart Auto Care since they were Duxler, they do good work and always get my car fixed the same day. The only drawback they have is that you'll pay a lot more for labor than some places, but to get your vehicle fixed quickly and done right the first time it's usually worth it.

Minyong Yu
15:30 02 Dec 21
Honest, reliable, efficient car repair

Arturo Hernandez
15:24 02 Dec 21
Fast and great customer service

Dana Glaser
15:13 02 Dec 21

Barbara A. Gill
15:12 02 Dec 21
I purposely drive from Crystal Lake, Illinois to this location in Northbrook because of their great services! From the greetings at the front desk to the care of my automobile. I've never been disappointed!!

Matt Walsh
16:02 01 Dec 21
I ❤️ Heart! They have always been upfront about cost and time. We have trusted them with multiple cars over the years and will continue to go back. They work hard to earn our business each and every time

Nancy Rollins
01:12 30 Nov 21

Steven Selan
17:30 29 Nov 21
Fast ,honest ,good work, fair prices but not cheap! Been going there since it was Duxler Tires.

Matt Licata
16:49 29 Nov 21

david connelly
15:14 29 Nov 21

Michael Gibson
21:25 27 Nov 21

Byrd Rhyne
20:27 24 Nov 21
I have been using HEART automotive services for year. I absolutely love and trust them. They are so quick and run on time. They explain everything and are so friendly! I recommend them to everyone!

ruslana kashivska
17:45 24 Nov 21

Demell Hamilton
21:38 23 Nov 21

John Crosby
16:03 23 Nov 21
I brought our car in for a Winter check up. As always I was greeted by name as I came in. We discussed the work I wanted and later went over what our car needed, how much it would cost and how long it would take. Later that afternoon, I picked up the car and it is now in excellent shape for the cold days ahead.The friendliness and professional approach everyone on the staff projects is deeply appreciated. I also was impressed with how the staff was mindful of COVID 19 safety concerns for all customers and themselves.

Heather Curtis
00:58 23 Nov 21
They were very friendly and accommodating. They did a thorough check along with the services requested and were candid about what repairs are urgent and what can wait a bit. The car ran great after. I highly recommend this place.

This was my first time visiting this shop as I got a flier in the mail. I had an emissions issue that needed repaired so I could renew my plates, and everything this shop advertised sounded like exactly what I needed. The waiting area is comfortable and inviting, the staff greeted me right away, and they got my diagnostics completed quickly. During my initial visit, I had a couple of issues I had asked about them looking into, and the message somehow didn't get passed along. The emissions system was repaired, and done well as far as I could tell, but I was disappointed the other issues hadn't been addressed. I was already late for work, which is why I didn't say anything initially. The next morning, Gil reached out via text to make sure everything went well with my service. I explained to him what had led to my disappointment, and he was incredibly apologetic, immediately looked into my records, and then called me to ask when and how they could make things right. Needless to say, Gil absolutely went above and beyond to make things right! I'm so grateful that I have my car issues fixed, and that I have the peace of mind that my car is safe and reliable! I would recommend this shop to everyone!

Leslie Gardner McKeever
15:30 22 Nov 21
Heart auto got me in right away for a drop off service (without appointment) and completed the job within a few hours. They advised me what I should do to fix car (and what wasn't worth spending the money on, which was appreciated). They were all professional, friendly, and I will definitely be using them again.

Paula Pinto
19:52 19 Nov 21
Best experience getting my car serviced. They had it fixed in no time and their driver Scott took me to work after I dropped off my car! I recommend them for any service you need for your car!

Melyssa Piotrowski
19:49 19 Nov 21
Heart Auto in Northbrook has always done great work at a fair price. Gil is excellent to deal with- very informative and communicates every step of the way.

Sheldon Rebman
19:40 19 Nov 21
Friendly atmosphere and great service.

Ross Pometta
18:01 16 Nov 21
I just got my oil change and check up before we go driving around for the holiday season. James and the team at Wilmette always do a great job explaining everything and with a quick turnaround. Happy customer for years here. I recommend all my family and friends work with Heart Auto Care! Peace of mind and professionalism are well worth the price there.

Bradley Barkin
23:34 15 Nov 21
Very courteous and professional

Jean Erasmus
17:44 15 Nov 21
Top notch customer service and quality of service. Management was quick to loan a car to me while my own car was being serviced so I could go to work and not miss a day.Communication was on point and extremely professional. I am going to send my network of friends and family to HEART certified Auto Care to get their cars taken care of. Highly recommend using them for your automobile services

susanna johnson
17:37 15 Nov 21
Everyone who works @ Heart is great...I cannot tell you how great this business is.....they are amazing!!

Lizzie Graham
16:18 13 Nov 21
Always exceptional service! We have used Heart for all our auto needs for over 20 years and they never disappoint - prompt and thorough diagnostics and prompt and thorough repairs. Kieesha, Craig and the rest of the crew are a pleasure to work with. What more can one ask for?

Charles Davison
20:45 12 Nov 21
I've been coming to this place for 20+ years as a newspaper delivery driver and i've also had work done on 3 other vehicles and have never been disappointed.Thanks again!!

Nicola Bertolino
20:29 12 Nov 21


Bjorn Boquist
19:54 10 Nov 21
I went in thinking I needed new tires and wanted them to check my brakes. Turns out I just needed a tire plug but brakes needed to be repaired. Gil was honest and up front about the service my car needed (and didn't need). They have a customer for life now. Highly recommend getting your car serviced at HEART.

Kendra Cunningham
15:24 10 Nov 21

steven selan
20:29 08 Nov 21
Fast , great service, friendly staff . Will be back!

Michael resnekov
15:21 08 Nov 21

Gayle Anderson
17:27 05 Nov 21
Nov 2, 2021 service: Usual 27 point free check of major systems, belts, fluids, tire pressure, etc. Previous visit but still the same reaction: Prompt, courteous service, reasonable prices, stand-by their work. After trying various repair shops over the years, I am now a loyal customer of Duxler/Heart in Evanston. My 2004 Chrysler Pacifica runs perfectly with no major problems/costs. I just follow the recommended maintenance schedule from the owner's manual. With excellent service, no problems!

Afsan Skincare
19:28 04 Nov 21

Michael Marciano
14:27 02 Nov 21
The always have time to fit me in, always walk in, never need any appointment. Price is just right, can't be beat.

Michael Stiegel
20:01 01 Nov 21
No bs-excellent service, timely and responsive.

Elizabeth Huskin
17:09 29 Oct 21
I had a great experience here. All of the boys were super nice and easy to talk to. They laid out the issues with my car in a clear and concise way and expressed genuine concern. They weren't condescending which is refreshing bc I've been to other auto shops where the employees are! Would recommend

Crista Allen
13:02 29 Oct 21

Katie Grundin
14:42 27 Oct 21
Heart Auto is the best! The staff is always professional, going over in detail any work that needs to be completed, friendly and their service is timely. Every time I bring in my car for service I know that I can trust that I am receiving quality service at a good rate and I'll get my car back by the end of the day or the next.

Ellen Fowler
18:39 21 Oct 21
HEART always goes above and beyond. They are detailed in explaining what your car repairs are, but they never try to oversell you on anything. They always deliver your car back to you in a timely fashion. When our car needed an emergency repair they were quick to fit us in. We've been with HEART (formerly Duxler) for over 20 years and wouldn't dream of using anyone else!

Jessie Hanson
14:53 20 Oct 21
I got a call that my car was ready but I was out, they were going to stay late so I could pick my car up but I opted to leave it there over night as we were going to be really late. So I picked my car up the next morning and found out the check engine light was due to a wiring harness and most mechanics don't like to do this. All of this was explained by Oscar. To top it off my Wife's check engine light was on and while we were there they checked the code, and reset set the light as it was just a gas cap issue.

I have been getting my vehicles serviced here for years. They are always very attentive, helpful, and knowledgeable about whatever's going on with my car. I got a new battery recently and I couldn't have asked for a better experience. It was super convenient and they had me in and out in time to pick up my son from school. Thank you HEART!

Tony Thomas
20:44 18 Oct 21


Colleen Prophet
17:55 08 Oct 21
I am most satisfied with quality and care of service provided. Details of what was needed were clearly explained. Invoice was super easy to read. Everyone with whom I engaged was courteous. And then they applied lots of those lovely coupons we receive in the mail. It was a wonderful experience and preferred to the car dealership. I will be back.

Joe McGahan
02:14 30 Sep 21
The people at the establishment were professional, fast and polite. I felt confident that my car was in good hands

Dawn Ennis
22:27 27 Sep 21

Phyllis Cramer
19:13 27 Sep 21
They are always super nice & make you feel special. And...they are so good at what they do!

Great service and very timely.

Susan Quigley
18:29 20 Sep 21
Heart Certified Auto Care in Wilmette is wonderful. They are always very helpful, very polite and most of all, very honest. We won't take our cars anywhere else....

Lisa Foster
14:43 20 Sep 21
Exceptional Service at the Evanston location. I can't say enough about this business. In a time when Customer Service seems to be going to the wayside, I was pleasantly surprised at the level of customer care and service offered at this location. Earnie helped me find a solution to my problem on the phone. Told me to come in early so they could make sure they could address it. As I was sitting in the clean comfortable waiting area, waiting for my repairs to be completed (only took about an hour), I was able to witness them go out of their way to find a solution for another customer. There is no pandering, or phony I want you to like me sucking up, It was honest to goodness excellent customer service. I will never go anywhere else.

Christopher O'Donnell
18:04 13 Sep 21
Efficient, experienced, responsive, cooperative, professional, communicative and realistic. Better than any dealer I've worked with. They have loaned me one of their service cars so I could get around while our vehicle was in for maintenance or repairs. This team is highly recommended based upon multiple visits.