Our Customers Have a Lot of HEART
We have over 1,200 five star reviews
HEART Certified Auto Care cares about their customers more than anything, and we go above and beyond to provide the most reliable, affordable, and transparent service. It's all part of our mission to restore your faith in auto care, and our customers love us for it. That's why 99% of our customers return, and we have over 1,200 five star reviews.
See what our customers think about HEART, and then come in and experience our service yourself! We'd love to help you out!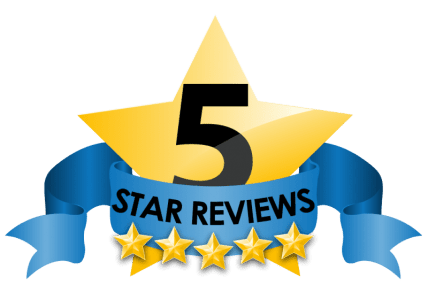 Paul Schiff
21:42 25 Sep 22

I am so happy a place like this exists!

Nakia Giddens
17:09 22 Sep 22
Always replacing our tail lights with a smile. We are able to get in and out. Staff is friendly and they remember you.

Jimmy Hall
09:51 22 Sep 22
They were professional and very thorough in their explanation. They also made a really good effort to get me in then out of there as quickly as possible!

Joe Ascione
14:26 21 Sep 22
By far the best mechanic shop I have ever been to. Professional and efficient. Always stellar service. You won't be disappointed.

Dmitriy Shternberg
00:59 21 Sep 22

Annie Stahl
14:36 17 Sep 22
I highly recommend coming here! I got a flat tire on the highway which was a very stressful experience and they were able to get me in immediately. Kieesha and Armando provided me with the best customer service and took the stress out of the situation. Would come back anytime!

Margaret Cosgrove
11:34 17 Sep 22
Everyone here is so great and kind. I always have a positive experience when I come to Heart!

A Google User
04:27 17 Sep 22
Very much appreciated. Will return here for ongoing maintenance and work.

A Google User
15:09 16 Sep 22
It was a smooth experience and I'd recommend their services to anyone. I brought my car in for a check engine light diagnostic and they helped me discover the issue and discussed my options.

A Google User
02:25 16 Sep 22
They change my exhaust system in one day, which is so efficient. Overall, great experience!

Rodney Harvey Harvey
21:00 14 Sep 22

Julie S. Burt Nichols
20:47 14 Sep 22
The team at Heart are fantastic! They beat the dealership's quote by a few hundred dollars. Excellent service and they let me borrow a loaner car to get home and back. We'll be back!

Lisa Godsey
01:13 13 Sep 22
This location is very thorough and professional. I have had a couple of bad experiences with other car repair places that were (at the most generous explanation.....) inaccurate(?) in their evaluations of needed work. Because of those bad experiences, I had "trust issues" until double-checking the recommendations from this Heart Auto Care location. This location has only ever recommended work that was really needed, and they were honest with me about the urgency of that need. This is my new go-to car guru.

Annette Braden-Rozier
21:49 12 Sep 22
Prompt reception. Service time as told in the beginning. Comfortable, clean waiting area with coffee and magazines and TV, but noisy. Got a loaner car. Have no idea how the repair cost compares to other shops. Just wanted to get it done. Well organized shop!!!

mandrako "michael" mandrake
16:42 12 Sep 22

John McCain
15:23 12 Sep 22
Heart Auto Care was nothing but incredibly helpful and timely. They were able to work quickly to get me a quote for the work I needed done on my car, weren't out to find unnecessary repairs, and advocated for my best interest. Highly recommend.

Joseph Gomez
03:02 12 Sep 22
Quality work, honest, and all around great place to take your car to if you need work done on your car.

iKandi Academy
22:08 11 Sep 22
Professional and most of all, honest!

Michael Rozner
22:42 09 Sep 22
100% Satisfied. Could not be happier! Warranty for my repair is 2-year, 24K miles. Pretty amazing! I was referred to Heart, now I will refer others.

Howard Weissman
15:45 09 Sep 22
Wow, haven't been here in over 6 years and the quality of service and professionalism was off the charts. It's rare to find an auto shop that you can sincerely trust. I will be back. Thanks, Gil and team!

They do good work and I trust them which says a lot!!

Taina Read
13:04 08 Sep 22
These guys have been servicing my vehicle as well as my family's vehicles for 10+ years and I have never had a complaint with their work.

Michael Penny
09:40 07 Sep 22
I take my car to HEART Certified Auto Care - Evanston for annual maintenance and they are great. Before they do any major work, they call me, walk me through any issues they found and the options on the solutions. I always appreciate they provide options with different price points.

Brandon Goldblatt
00:06 07 Sep 22
This was our first time coming here. We had a great experience. Our fuel line was leaking and we needed new tires in addition to a standard oil change. We worked with Gil, Blair, and the team to resolve all of the issues. Very much appreciated. Will return here for ongoing maintenance and work.

Chris Vogt
20:37 06 Sep 22
HEART was very quick to fit our daughters jeep in for unexpected repairs before she went back to school. Easy to work with and did it all at a fair price. Would highly recommend.

Gretchen Quintanar
19:29 06 Sep 22
I have recommended Heart to all of my colleagues. They are refreshingly honest about costs and needs and the sensitive to your budget. I now bring my husband and sons cars here since it's by my work. Good people.

Miroslaw Parfieniuk
16:16 06 Sep 22

John Glynn
14:34 06 Sep 22
Bought a 2008 Toyota Tundra- Heart inspected and performed needed maintenance. Truck runs great and I know it's reliable now.

A Google User
12:07 05 Sep 22
They turned the job around in less than a day and provided a higher quality overall product at a reasonable cost. They were incredibly professional. I will use them again.

Jeana Deninger
14:31 03 Sep 22
We've used Heart Auto 3 times so far for different services and highly prefer it over the dealerships. It's very clean and its pricing is very competitive. The front desk staff and mechanics are all friendly, detailed and professional. Even for major maintenance servicing, they don't just blindly charge you a hefty fee but do an assessment and let you know what you truly need for your car. We feel like we found a trustworthy auto care that we can truly count on.

Eric Fosse
18:15 02 Sep 22
The best! Gil and the team always deliver with great service, pricing and quality work

Nathan Lee
17:52 02 Sep 22
Gil and the technicians were extremely accommodating. I was in town for a day and needed a repair on my car done. It was diagnosed, repaired, and back on the road within the day. The staff was polite too which is always great.

Luke Rasmussen
14:08 02 Sep 22
Easy to schedule appointments, and everyone there is incredibly kind, patient, and helpful. If there is work that's needed, they do a great job breaking it down, explaining why, and providing pictures of what needs fixing/replacing. I love HEART, and have full faith in them to do the right thing for my vehicle.

Derek Gover
15:43 01 Sep 22
I recently had some work done on my car at a different auto shop. After I got it back, I noticed the brakes were sometimes making a funny sound when I came to a stop slowly. After many attempts, they could never figure out the problem, and didn't think it was related to the work they did, and recommended I go to the Toyota dealer to get it diagnosed. The dealer basically recommended that I replace almost everything related to the brakes, and then the problem would go away, which I didn't totally buy - their explanation didn't match the symptoms I had observed. I then took it to Heart Auto, and they gave me a much more reasonable recommendation of minimal brake work that should be done, and then we would see if that addressed the sound I was hearing. I had that work done, and still heard the sound, so they did some more in-depth tests and discovered a faulty wheel speed sensor. Even though they spent a lot of time diagnosing the issue, the service rep recommended I check with other shop to see if they would replace the part for free as part of the initial work they did. The other shop did not offer to do so, so I had Heart do the work. Even though I would rather not have had to spend the money to replace the part, I am glad to give Heart my business since they actually care about making their customers happy, and they don't recommend unnecessary work. If I had followed the dealer's recommendations, I would have paid 3 times the amount, and it wouldn't have solved the issue. Everyone I dealt with at Heart was very nice and courteous. There's no question that they will get my business in the future.

A Google User
06:31 01 Sep 22
Wonderful people to deal with. Great and careful mechanics. Very fair pricing. Highly recommended.

A Google User
04:02 01 Sep 22
An honest auto repair shop for once in my life! I have been going here for 3 years and will continue to go to this shop.

Nechama Levin
00:04 01 Sep 22
I am using Heart Auto Service for many years and always been satisfied with their service. The staff is courteous,explain what has to be done as why. I would highly recommend them.

Casey Linden
14:15 31 Aug 22
Awesome service and would go back for more service

A Google User
07:12 31 Aug 22
I love that they gave me the ability to review my entire diagnostic, including pictures, and the ability to pay on my phone via secure transaction.

Diane Testa
20:07 30 Aug 22

Elizabeth Randgaard
18:14 30 Aug 22

Jim Robertson
13:53 30 Aug 22
I've only been here twice but these guys know what they're doing. Very helpful, easy to make appointment took care of the issue on both occasions. Recommend!

A Google User
12:50 30 Aug 22
The great neighborhood auto repair garage. I love their service and pricing.

We trust Heart to service all of our family vehicles. Consistently great service!

My family has been going here since the beginning of Duxler's for a reason, great staff, along with reliable and cost effective service.

Veronica Durdov
22:07 29 Aug 22
Very happy with their service. They are professional and honest about price and time required.

D Shniderman
16:58 29 Aug 22
I took my car to dealer for 75k mile inspection - and while recommended services seemed warranted the pricing seemed exceptionally high. At the last minute I decided to do a price check and called HEART to see what they would charge for same maintenance work (brakes, battery replacement, new tires and alignment, wheel bearing, etc….). What the dealer planned to charge me $4500 for I got done for $2000 at HEART with better tires! The whole experience was convenient, transparent and helpful. Would definitely recommend this business!

Phyllis Cramer
01:02 29 Aug 22
They are always super nice & make you feel special. And...they are so good at what they do!

Robert Zilligen
02:24 24 Aug 22
I had some expensive repairs done but it's running well and is meeting my expectations.

Madeline Farrell
23:49 22 Aug 22
HEART makes auto maintenance easy and they are always there for me in an emergency. Great customer service, clear pricing, and quick labor.

Harrison Freeman
18:49 22 Aug 22
Phenomenal service. They did not charge me a surcharge for supplying my own parts and put them in at a low price. Very reasonable and trustworthy. Nice to go to an auto care shop where nobody tries to take advantage of you.

Margaret Hoover
12:11 21 Aug 22
Great service. They take the time to explain things to you and are up front about what needs to be repaired and what can wait.

Donald Workman
06:56 21 Aug 22
They answered the call and promised to attend to me in an hours' time and yes they were faithful to their promise with great experience. I really appreciate their concern to the customers.

Jessica Garcia
15:18 20 Aug 22
Awesome group of guys and very knowledgeable. Won't go anywhere else. Will recommend to everyone I know.

Hazel Sims
08:06 20 Aug 22
Friendly staff and good work—I'll be back.

Phillip Hernandez
08:00 20 Aug 22
Very professional and courteous. A great service provider.

Julie Boyd
20:54 19 Aug 22


Michael Polydoris
18:12 17 Aug 22
Fast turnarounds, very fair pricing for excellent work, and a great crew of people!

Rodrigo Espindola
17:27 17 Aug 22
Very professional, estimate of work was submitted via email giving the customer the breakdown of what the car needs. Once you approve the work, the repairs are done very quickly. They delivered what they promised.

Irish Irish
14:01 17 Aug 22

Glenn Buric
19:40 15 Aug 22
Customer service is fantastic! Gil takes the time to slowly explain unfamiliar auto repair processes to customers and patiently answers all questions.

Lars Coons
18:38 15 Aug 22
Another pleasant visit to Heart. I know where I will be heading the next time we have an issue with our vehicle.

Vivian Frazee
10:51 14 Aug 22
Hands down of of the best performance shops anywhere. The mechanic is incredible to work with, and takes the time to do the car right.

Vicki Shaw
10:20 14 Aug 22
These guys replaced my brakes, changed oil and made another necessary repair - I haven't done it for a long time before. They were very professional and answered all my questions.

Alissa Muldrow
08:28 14 Aug 22
Extremely professional service. The guys are very helpful. Excellent work. Highly recommended.

Tara Wernsing
22:00 12 Aug 22
I appreciate the services provided by Heart Auto Evanston. They provided fair prices (which were quoted consistently across two locations) and a lot of flexibility, working with me over time with what i could afford based on priority (alternator, then emissions, then tires and tie rods). I felt trust with Armando's help, as the car's various needs and emergencies emerged over a few weeks. Now my old car drives like "new" again;-)

Alice Foote
14:07 12 Aug 22
Always friendly. Explained problem well.

Erik Medina
16:47 11 Aug 22
Friendly, attentive, and very customer-service oriented. Repairs and tune ups have all be well done and they go above and beyond with all things, but specifically communication and timeliness. I have used them the last seven years for all my repair and maintenance needs. I recommend them highly!

Roberto Mazza
00:38 09 Aug 22
Excellent service, clear explanations of what has to be done and what is just suggested. It is pricey but the extra dollars are worth.

Yvette Levenstein
20:51 08 Aug 22

Jenny Frentzel
16:44 08 Aug 22
As usual, we waited until car was really acting up. We had a lot going on with our Jeep! Quick diagnosis and repair. Found many safety problems. Glad to get more years out of our car. Much cheaper than buying a new car! The staff there is so kind and helpful, too! We love ❤️!

Robert Gill
14:22 08 Aug 22
On a first come, first serve basis early Saturday morning schedule I brought my car in for a few maintenance issue checks and although, I waited in the lobby for my car to be fixed, the crew made sure my car was working properly and my wait wasn't too long. My car is back in good shape.

Samantha Weber
14:09 08 Aug 22
They quickly swapped out a bad battery for me (under warranty) and very kindly changed the rusted screws on license plate. All free of charge. Always friendly service and expedient.

Ann Sulkin
22:23 07 Aug 22
Went in a Saturday where it is first come first serve appointments. They were booked/busy but the technician finishing a break job said he could squeeze in an oil change on my Son's Corolla when he was done. He didn't want me going somewhere else and appreciated my business. I was so relieved because he was driving back to school later in the day! They were courteous and I felt they were grateful to have me there. I will be back with our other vehicles! The waiting area is very clean. They have popcorn and soda or coffee for you while you wait. Even a fun kids area and wifi. Clean restrooms too!

Afsaneh Salmasi
14:46 04 Aug 22

William Andrews
15:42 03 Aug 22

Jessica Rechtien
14:11 03 Aug 22

Arturo Garcia
01:51 02 Aug 22
Are always friendly, really do care about the customer.

Leisha Warlick
16:36 31 Jul 22
I've used Hear Auto Care several times for maintenance and repairs on my 12yr Ford Escape, always with good results. The technicians at Heart Auto Care are so patient and knowledgeable. They take time to explain everything; answer questions and make sure I'm comfortable with the service. I was on the fence about buying a new vehicle, but Heart Auto Care keeps my truck running like new. The customer service is the best. I recommend Heart Auto Care to friends, family and coworkers.

Michelle Kothmann
02:22 30 Jul 22
I have been a long time customer of the Wilmette location, however I called with little notice to fix a tire so that my son could drive to Indiana the next day. They were booked solid and referred me to the Northbrook location. The people here were as friendly and accommodating as the Wilmette location. They worked us in and got my son set to drive to his job in Indiana which was a relief to me!! This is a great place to have your car fixed! They are honest and are always considerably less expensive then a dealership.

Dayna Zelniker
21:59 29 Jul 22
Love this Northbrook business! They know what good customer service means. I am always treated with respect and have full confidence in their workmanship, honesty and transparency. I used to dread taking my car to be serviced at other places. I was always leery of other places i.e. are they trying to upswell me services which I might not need. At I heart Auto, I know I can trust them.

James Hart
00:06 29 Jul 22
They're all around great people. Highly recommend!

caryn cherpak
19:25 28 Jul 22
Honest , professional, nice people to work with.

Jose Austin
11:48 28 Jul 22
Friendly courteous staff. They do a good job at working on my car as well. Never had to come back to them due to faulty pieces or bad workmanship.

Ashley Kauffman
15:09 27 Jul 22
Heart is always friendly and delivers great service. They are very detailed in documentation of issues and follow up.

Dropped off car in am with a flat tire. They called and gave me breakdown of repairs needed and cost. I thought the est was reasonable so gave them the ok. Picked up car in aft same day. These guys are good.

Gary Mazor
12:23 26 Jul 22

Jill Mihailovic-Sternberg
17:20 25 Jul 22
Always great service. Loaner if you need one. All of my questions answered. Very busy so you need to make a reservation.

Olga Abezgauz
15:42 25 Jul 22
Friendly, prompt, professional and clean shop. I drove all the way from the city to repair AC on a hot day. I was given realistic wait time and very happy with diagnosis and service performed. Will be back for regular maintenance and other service in the future. Thank you.

Carrie Tarzon
14:32 25 Jul 22

Ben Currie
14:31 25 Jul 22
Quick, courteous, fare price, and timely communication.

Maggie Chen
13:37 25 Jul 22

Gina Keefe
19:08 22 Jul 22
Such great service. My car is 2014 and needed some TLC. Heart was up for the challenge. I got all sorts of work done that was much needed and appreciated the help provided.

Steven Braxton
19:49 21 Jul 22
We had a issue with our Toyota Tundra while moving our daughters to Evanston. Luckily for us they were able to get us in the next day and make the repairs the same day. Fair pricing, great quality work and customer service. Highly recommend!

This is my 2nd visit the Heart Auto. Both times I found the folks to be knowledgeable and friendly. The first visit was for an oil change and the second was for front and rear brake replacement. Everything went smoothly and the work was done in a timely manner. The brakes actually feel better than they ever have. Very smooth. Would highly recommend this shop.

Kelly Ipjian
02:53 21 Jul 22
Super fast and efficient !

David McPherson
20:25 16 Jul 22
A/C wasn't cooling and had called local dealers but couldn't get in for 10 days. Called Heart, they had cancellation next day. Got quick call to confirm diagnostic, and was picking up my car 4 hours later. Communications and service was 100%!

Wayne Rassner
18:18 16 Jul 22
I had used Heart previously for a small tire repair and they were extremely friendly and helpful. Then the people in my building were all speaking highly of Heart so when it came time for major service on our car we used Heart. It was easy to make the appointment which they confirmed via email and then reminded us later. On the day of the appointment they took us right in and fully explained what they will check and when they would call us. They did call as stated and explained everything they checked and our options as to which items were more pressing. We had expected each of the items and told them to address each one. They said they would have the car finished by the end of the day which they did. When we picked it up it felt like a new car. We will definitely continue to use Heart. Thanks.

Emma Burns
18:29 14 Jul 22
Very detail oriented and fair with pricing. Did a very good job with both customer care and vehicle work. Will definitely be coming back for the major work I need done on my vehicle!

Sari Glazebrook
22:02 13 Jul 22
I scheduled an appointment for an oil. Hangs on a newer vehicle. The service was fast and complete! They didn't try to up anything. I have used Heart in the past and will continue to do so. They have always been honest and trust worthy!

Fred Knych
19:51 12 Jul 22
Northbrook Team got necessary maintenance items done as estimated, on time, on a Friday.Couldn't be more satisfied.

Robert Zimmerman
22:40 03 Jul 22
Very helpful, professional, sincere and above all customer comes first!

Ashley Ayres
15:03 02 Jul 22

Hilary Semple
20:53 27 Jun 22

Gary Solomon
14:19 27 Jun 22
Heart Certified is the best.

Philip Cook
14:12 27 Jun 22
Always professional, and very fair. I've used them for all my auto needs for over a decade.

Heart always does an amazing job when I take my car in, what makes me happy they work with you and you can trust the prices

Peggy Kamarchevakul
02:34 27 Jun 22
Always great service and so helpful.

James Harrington
14:37 22 Jun 22
I've gone here twice now and their service is excellent. The first time I came I hadn't had my car serviced in way too long, and it needed a lot of service. I appreciate that they did such a thorough inspection and were able to show me photos of exactly what was wrong. The price was steep, but I feel like it's to be expected from quality parts/service. I also didn't feel pressured to do all of the repairs; They showed me what was wrong, answered my questions, and made it clear that I didn't need to get it fixed there if I didn't want to.This past time I went, it was because I had to change a tire from running over a screw. The damage to the tire was unfortunately too much to be fixed, but they were able to source a new tire for my car within hours. Since I had bought my tires there previously, they sold me the new tire at-cost and swapped it out for free (along with a free tire rotation). I had also purchased a new engine splash shield online and brought it in to ask them how much it would cost to install that for me. To my surprise, they did that work for free as well (and threw in the clips).Really great service both times. It will definitely be my go-to car repair place moving forward.

Diana Reace
17:29 21 Jun 22

Andy Wittry
22:19 20 Jun 22

Ben Stiegel
20:58 20 Jun 22

Rockey Flintermann
15:10 20 Jun 22
They took my csr on short notice, did the work and I had it back same day. I recommend thes guys all the time.

Josh Clifford
19:04 17 Jun 22
Excellent service, professional and courteous! They have worked on both of my vehicles and I have been very pleased with Heart.

Alvin Bisarya
12:21 14 Jun 22
Excellent service, and the HEART team followed up to make sure everything was working which was much appreciated!

Aaron Foster
22:16 13 Jun 22
This place is well worth the drive. Service is tremendously higher in level than many of the others

Roderick Gregor
20:15 13 Jun 22
Trustworthy repair services. Friendly staff. Reasonable prices. I always recommend Heart to anyone I know.

On time. Quickly finished. Called to perform extra services.Gravel and dirt left in my carpet. It was parked in dirt, so maybe some paper mats?Thanks so much always friendly.

Melissa Howlett
14:17 13 Jun 22
Always great service at Heart Auto!

Always get good information about what our car needs and the work is done quickly and correctly. Good communication. Very reliable.

Tyler Haynes
02:13 11 Jun 22
I've been to HEART Certified Auto Care - Wilmette twice now and they have been nothing less than perfectly attentive and helpful. I'm grateful for the advice and helpfulness they've offered to me that they didn't have to - the are very thorough, responsive and have consistently gone above and beyond my expectations.

Jeananne Digan
19:54 10 Jun 22
Diagnosis and service are always done in a timely and professional manner at HEART on Greenbay Rd. in Evanston. We appreciate being able to count on their team.

Jonell Nimock
17:35 10 Jun 22
Courteous prompt professional

James Ticus
14:48 10 Jun 22

HEART gives high-quality service. I found the store via the ads flyer and brought my car to the store without an appointment since the issue of my car seems emergent to me. The team at Heart performed a comprehensive and professional inspection and found the problem. I like the online inspection form they gave, which is clear with photos and descriptions. They change my exhaust system in one day, which is so efficient. Overall, great experience!

Greta Montagano
18:39 08 Jun 22
I found the HEART Auto Care Team to be professional, efficient, and communicative. After getting a flat tire on the highway, I brought my car to HEART Auto Care, where the team was able to assess the damage, provide recommendations, and walk me though the various options available. They were able to obtain replacement tires for my car the following day and everything was fixed within 48 hours of experiencing the flat. I highly recommend HEART Auto Care for any of your maintenance needs.

Laurie Greiman
14:13 08 Jun 22

Bradley Gould
12:51 08 Jun 22
I brought my car in to be inspected. The owners were at the front desk to assist. I found them friendly and helpful as I had questions regarding sale of the car that was being inspected. The shop was ready when I arrived and the inspection took very little time.

Rosalyn Kemp
17:04 06 Jun 22

Catherine Goel
14:39 06 Jun 22

James Woodworth
17:24 03 Jun 22


Andy Mason
15:35 31 May 22

Richard Dietz
21:25 28 May 22
Great Service, Great People, Great Coffee!

Brittany N
16:42 25 May 22
Armando was super helpful in trouble shooting and solving the problem with my Chevy Cruze. Very respectful and friendly.

Bretton Scheller
14:41 25 May 22
Excellent shop, they always take great care of me

Jeffery Raffaelli
14:10 25 May 22
I would like to thank all the staff here for their time and help. Their turn around time is exceptionally fast, and does not impact quality of service. They are able to help diagnose, and in most cases, repair the issues the same day, and if not, able to help you procure a loaner vehicle to help you.The staff is friendly, knowledgeable and great in their explanation of issues, and prices seem comparable to other shops I have worked with, and considering the turn around time, worth the cost.Would highly recommend to anyone looking for reliable service at a fair rate, with exceptional turn around speed.Thanks

Mark Cynkar
22:05 23 May 22

Dan Litchfield
18:27 23 May 22

Pam booras
16:11 23 May 22

William Macdonald
14:51 23 May 22


Mark Zgarrick
14:12 20 May 22
HEART (and formerly Duxler) has always been a reliable shop for tires and general auto maintenance. I've had several vehicles worked on by them and am happy with their service and professionalism.

Michael Marciano
14:03 20 May 22
The always have time to fit me in, always walk in, never need any appointment. Price is just right, can't be beat.

Dan Hoefler
17:41 17 May 22