Our Customers Have a Lot of HEART
We have over 1,300 five star reviews
HEART Certified Auto Care cares about their customers more than anything, and we go above and beyond to provide the most reliable, affordable, and transparent service. It's all part of our mission to restore your faith in auto care, and our customers love us for it. That's why 99% of our customers return, and we have over 1,300 five star reviews.
See what our customers think about HEART, and then come in and experience our service yourself! We'd love to help you out!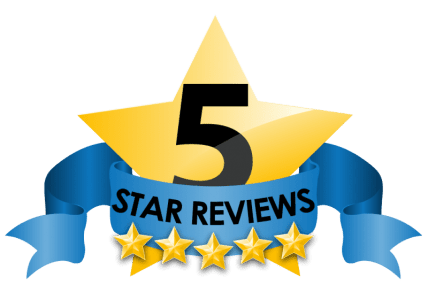 Ken Drummet
18:45 25 Jan 23
From full service maintenance, new tires, and putting on the new license plates, Ben and crew can't be beat. Friendly, courteous, and prompt. We'll be back.

Janak Patel
19:57 24 Jan 23
I just had oil changed. Prices were attractive.

Debby Shulman
16:46 23 Jan 23
I wanted to share my experience at HEART Certified Auto Care because I can't imagine getting better, more attentive service anywhere. The manager, Gil, provided incredible support and assisted us in locating two catalytic converters after our daughter had them stolen twice. As if that wasn't enough, Gil searched the internet for us and located a catalytic converter shield made by U.S. Steel and designed for Mitsubishi Outlanders. Then, HEART Certified Auto Care installed the shield, which will be a serious deterrent to anyone looking to steal it again.Supporting local, family-owned businesses is critical to the health of our local economy. This experience could have been so much more costly and stressful, but HEART auto and Gil provided the type of service rarely seen in the auto business. Now, they are replacing my tires because I absolutely would not trust any other business to care for my car as if it were their own.

howard jacobson
18:13 21 Jan 23
First time that I have been to Heart and was extremely pleased with the professionalism of the staff. They suggested additional services that the car needed and asked me if i would like to have them completed and I was able to wait for all of the service work to be done in a very timely manner.I will go back to them again for future maintenance on my car.Making an appointment was extremely easy and timely also

Paul Ipjian
19:38 19 Jan 23
Easy experience from the appointment to the repairs made on my 2008 Cadillac DTSGil delivered as promised!JDI

Jjudy and John Fultz
19:11 19 Jan 23
Always friendly personnel. Just had an oil change this time. Took only 30 minutes. Efficient and pleasant. They respect appointments times. Will use again for car repairs.

Bogdan Bielak
16:54 19 Jan 23

Philip Watkins
08:14 19 Jan 23
Definitely THE BEST automotive shop I've ever used! I've used them to keep my daughter's vehicle inspected, safe and road worthy when she needed new brakes. I can't thank them enough for such great service and Five stars plus from me!

I am a returning Duxler customer. Heart Auto Care is a FULL service auto repair. I found them to be professional and honest. For future auto repairs I will be a returning Heart Auto Care client.

sarah chupack
01:26 17 Jan 23
Fast, fair and friendly! I highly recommend HEART

Colby Smith
20:51 16 Jan 23
Excellent customer service, timely response to service request, strong communication, quick service and friendly manner. Provides a complimentary ride home while they worked on the car. Highly recommend!

Margo Browne
20:11 16 Jan 23

King Embry
19:29 16 Jan 23
I decided to switch from my Lexus dealer to Heart for this reason: The RX350 has over 126,000 miles on it, and dealers only replace parts with Lexus brand parts, which can cost many times what high quality comparable parts cost elsewhere. I was impressed with the complete evaluation Heart provided on the overall condition of the RX, and I will return for service in the future.

Frances menyah
18:30 16 Jan 23

Nancy Fehrenbach
17:43 16 Jan 23
Can't recommend them enough!! Heart has again provided top service in a friendly manner. They have kept my cars running well for the last 15 years without ever trying to oversell me.

Mark Schacht
15:29 16 Jan 23
Professional and efficient

David Miller
15:13 16 Jan 23

John Perry
14:52 15 Jan 23
Very willing to solve my service needs

Mary MacGregor
22:52 13 Jan 23
The headlight on my Prius was repaired quickly and efficiently. The service desk employees were very friendly, and called to confirm the work and price before completing the repair.

Rose M Cannon
20:11 13 Jan 23
Always exceptional service...with guaranteed work.

Cheryl Corning
13:00 12 Jan 23
This place is great. They do good work, stand behind it, charge fair prices, and don't try to upsell unnecessary work.

Marcus Murphy
02:11 11 Jan 23
The mechanic was great he made sure to explain everything that was wrong with my car and answered all of my questions thoroughly. He had my car fixed in just a day! Great service!


Hazel Daugherty
14:28 09 Jan 23
Great experience. Very friendly and knowledgeable. If you have a 4 wheel drive vehicle, it's definitely the place to go.

Rodric Smith
19:45 04 Jan 23
Great people, and great advice on options to consider.

Debra Powell
21:26 02 Jan 23
Heart ( in Northbrook) is my go-to place for car maintenance and engine and interior service. They are very professional and super nice. They had to reschedule my appt., and because they had to do so, gave me my oil change for free! Their waiting area is so nice, it even has a play area for kids, and you can wait there while they service your car. I highly recommend them.

Roderick Gregor
16:37 02 Jan 23
Trustworthy repair services. Friendly staff. Reasonable prices. I always recommend Heart to anyone I know. They are the best. I had a small but crucial problem with a loose part at the front of my car. I called them up and they said they knew what I was talking about and I could bring it in. I did and they fixed it up right away. Thankful to have them around. Things like a low tire pressure fix are usually taken care of on the spot. They are just the best.

Cindy Holmes
20:48 30 Dec 22
I have an older car, and things can go wrong. I recently lost power steering. I always take my car to Heart. I'm not sure if they're the least expensive, but everything they've ever fixed has been perfect. I also like how their customer service is super friendly.

Marty Kimball
19:08 30 Dec 22
Great customer service and they always do a good job

cheryl braude
16:12 30 Dec 22
My car needed an extensive amount of repairs and maintenance. After doing a diagnostic to determine the cause of my dashboard lights, the team contacted me about the repairs that were absolutely necessary as well as those that would be needed in the near term. The team communicated how long the work would take as well as the cost. I have been bringing my business here for many years and always feel that they are very honest and very fair, and I highly recommend Heart ❤️

Lore Guerrero
01:50 30 Dec 22

Audrey Green
21:29 29 Dec 22
Gil was able to take my car in first thing and offered an extremely welcoming and positive experience for me at Heart Auto. His team sent me a detailed report including pictures of their findings and were able to complete service on my car in less than one full business day. I was even offered a ride to and from Heart Auto while my car was being worked on. I can easily say that I will be coming back for any future maintenance my car will be needing.

Ansel Edidin
19:43 29 Dec 22
Clean. Courteous. Over 40% less than dealer. Timely completion.

Alfred Moore
20:54 28 Dec 22
Always feel I receive a fair price here.

Heart Auto came through again! During a drive to and from O'Hare I noticed the tire pressure sensor come on, then watched the pressure reading steadily drop in one of the tires. Took it straight to Heart and left it there; put a note and my keys through the drop off slot for keys that night. The staff picked up the keys and got it all checked in well ahead of the official start time the next day. I was in touch with them frequently during that morning and they managed to figure out a time slot to get the tire repaired that day. I was very grateful because I really needed the vehicle that day. Sam, Scott, and Danny were very helpful.

Everyone at Heart is very helpful and knowledgeable. They explain what work needs to be done right away and what work can be delayed. I trust their judgement.

Ronald Achs
18:23 26 Dec 22
Blair, Gil and the Heart Auto team were wonderful. They did a great job fixing our Land Rover and quoted a fair price. Further, they honored the price they quoted so there were no surprise costs at check out. Since we drove in from the City, they provided a loaner car, so that was helpful as the repairs took all day to complete (it was a big job). I highly recommend their services.

Christian Wagner
16:07 26 Dec 22
Outstanding work. Had an appointment in two days, in and out in 90mins.

Mary Ogrady
16:29 22 Dec 22
Heart Auto Care provided excellent brake repair work on the car, with friendly customer service. I would be happy to take the car back for future work when needed.Mary

Gil was terrific in explaining all the details and the cost was very competitive. I enjoy supporting family owned businesses.

Annette Lidawer
15:51 22 Dec 22
Fast, pleasant, efficient and got it right!

Johan Joseph
18:46 21 Dec 22
Easy check-in and check out.

Jim Estrella
04:26 21 Dec 22

Javier Hamilton
01:06 20 Dec 22
The service was excellent. They took care have my vehicle situation and the entire staff are friendly and helpful with any questions that you ask about your vehicle. I recommend this shop, they do a excellent service.

Heather Chamberlain
22:47 19 Dec 22
I was not sure what was wrong with my car (battery, alternator, etc). I called and spoke with staff and was able to bring my car in that morning. Everyone I interacted with was professional and happy to be there. They were great and were able to share what they found via phone and then through a text link. I had my battery replaced and was back driving the vehicle the same day. Best customer service I have experienced in a very long time. We will definitely use HEART again.

Glenn S. Armstrong
22:32 19 Dec 22
Great place for all types of auto repair and maintenance. The staff is friendly and will what it takes for the customer.

Mary Sales
15:34 19 Dec 22
If it had more star 🌟 I would give it more! Thank you for getting me in last minute. Shout out to Gil and his team … you guys rock and your work is outstanding!Thank you for taking care of my Tesla!

Lanae Lovelife
13:08 18 Dec 22
Really nice and welcoming. Quick and efficient.

Bari Mueller
21:46 16 Dec 22

Always fast, friendly, and thorough service at Heart. I taken all three of my family's cars there for over twenty-five years and they keep them running in top condition for us.

Karin Wilcox
22:10 15 Dec 22
We have been customers of Heart for many years. They always do a great job servicing and communicating with us on our vehicles. This last service was for my daughter's older vehicle that needed several repairs and they worked with us to get the right parts at the right price to make sure it was within her budget yet safe for the upcoming winter roadways. A pleasure to work with!!

Mike LaViolette
17:38 15 Dec 22
These guys are the most professional and friendly car repair shop I've ever been to. Everyone is so nice, the waiting room is beautiful, and they always do a great job with the repairs. I will 100% continue coming here and can't recommend them highly enough.

Amanda Johnson
17:08 15 Dec 22
I called HEART with a gas door issue and the team was able to fit me in for a quick inspection under short notice. I was in and out in under 10 minutes. Great service and amazing staff. Thank you!

James Robinson
15:39 15 Dec 22
They store my seasonal tires and rims and switch them around quickly and economically.

I have been going to Heart for many years. It is very much a family business and customers are treated accordingly. The appointment making process is easy and they are always punctual when you bring your car in. The staff keeps you apprised of what needs to be done and are always honest in their appraisals. The work done is thorough and professional. The employees are very pleasant and personable. It's nice to "shop local" instead of going to a chain.

Shoshanna Reynolds
15:26 12 Dec 22
I can't say enough about their place and team! I've never felt like I could fully trust "auto guys" but here it's a totally different thing…I never question anything because they just give suggestions - it's never " you have to do this or that". They are awesome, friendly, quick turnaround and usually even have a loaner for you! I highly recommend them! Thanks, HEART auto in Wilmette!!

Vicky Junge
15:17 12 Dec 22
Hands down the best and most reliable car repair and maintenance business around. They are fair, friendly and do the best job. Always checking in to make sure everything is going well and reminding us to schedule service. Great people and service!!

Judy Kotzin
16:38 11 Dec 22
always great. friendly, punctual, don't talk down to me (female and old!!!). highly recommend.

Always get good information about what our car needs and the work is done quickly and correctly. Good communication. Very reliable.

The best service and people working in Heart Auto Care❤️

John Hernandez
20:37 09 Dec 22
The oil light was on and an appointment was scheduled in a couple of days. The lady who answered the phone was very understanding and suggested I come in so the oil could be checked and it was completely empty and refilled at no charge and I didn't have to wait and was taken right away. Needless to say I still made the scheduled appointment for the oil change.

Kenny Saez
16:39 09 Dec 22
This place is awesome' friendly,affordable,in n out. Just make sure to have an appointment

Eugene Raczka
00:39 09 Dec 22
Did a very professional job. Very courteous and explained options and what they were going to do to my car. Will definitely use again.

Rhonda Fox
16:16 08 Dec 22
The team was very responsive to getting me a tire solution, followed up and did everything as planned. I will use them again!

Danielle Cashman
15:35 08 Dec 22
The staff was great! They had me in and out in about 30 minutes and provided me a quote for other services that needed to be performed. I highly recommend this place.

Michael Powers
10:33 08 Dec 22
Terrific speedy service at an affordable price. Long term customer. I'll be back as the need arises for service on my older car.

The managers and mechanics at Heart Auto Care have always been very responsive and capable. They get the job done efficiently for reasonable charges. If there is a question or an issue after the repair has been done, they take care of it. Very well run and well regarded members of the community.

Driving to work on the tollway an alert appeared on my dash 'Oil level low, stop engine'. I got off at the next exit and found this place on Google. It was before 7am but they were there and could not accommodate an oil change at that time due to already scheduled appointments. Gil offered to check my oil situation though. He returned quickly to inform me that it was indeed low, but he put oil in and even checked my tire pressure. I was so impressed with his kindness, I bragged about this experience all day(and still do) What started out as an unfortunate event turned out to be a pretty great day. Thank you so much.

Fuller Natasha
15:00 05 Dec 22
My car was in a minor bumper bender? The person recommended me to get an estimate here. The service was great and they delivered as promised.

Maggie Chen
22:24 03 Dec 22
Great service and nice staff 👍

Roy Tucker
08:49 03 Dec 22
They were very honest and told us what we urgently had to take care of to be safe on the road. I asked for a road trip inspection, I was told what was urgent, and decided to go ahead and replace the suspension, break fluid, and transmission fluid. The vehicle sounds very smooth, no shaking compared to before!!

Lauren Rochman
18:27 02 Dec 22

Christopher O'Donnell
17:31 02 Dec 22
Efficient, experienced, responsive, cooperative, professional, communicative and realistic. Better than any dealer I've worked with. They have loaned me one of their service cars so I could get around while our vehicle was in for maintenance or repairs. This team is highly recommended based upon multiple visits.

David Novick (US)
16:00 02 Dec 22

Really knowledgeable and honest employees with fantastic prices. To top it all off they are very quick and always have friendly staff.

Lisa Hoffman
18:13 01 Dec 22
Always excellent service! I would not go anywhere else.

Nicole Mclachlan
17:56 01 Dec 22
Everyone is very friendly. The place is so clean and has refreshments and lots of magazines and tv while you wait. They also have tons of stuff for the kids! I highly recommend them!

Gill, at HEART Auto Care brought my diesel engine back to life after tank mistakenly filled with gasoline.After technician J Galeno's work:•Engine ran smoothly but rough ignition for first 12 hours running.•Now starts without hesitation after 11+ hours driving (as predicted by Mr Galeno)•mileage not diminished•Repairs/cleaning tank and lines… took a day. Was a fraction of cost estimated by other garages.•Great business; employees kind to customers, good attitudes from reception and mechanics, garage clean and orderly, reception offers coffee/sodas/water andcomfortable furnishings, free shuttle service to Metra•Gill Evaro, Northbrook location manager runs a fantastic shop. He's positive, knowledgeable, organized and personable. He gives credit to his team. Gill exceeded the customer care of other shops by talking me through the "breaking-in" period after cleaning SUV's fuel system.•• Exceptional Service. I highly recommend

Lucas Majewski
17:37 01 Dec 22

Jeff Knupp
23:07 30 Nov 22
We've relied on Heart Certified Auto Svc for years and find them to be transparent, reliable, and fairly priced. Highly recommended!

Steve Koulogeorge
17:54 29 Nov 22

Claudia Steinbrecher
20:40 28 Nov 22
They were courteous, prompt, and honest. They didn't try to get me to buy services that weren't needed. Pricing is reasonable. I'll be using them for my car care needs from now on!

John Phelan
18:54 28 Nov 22
Summer tires off, winter tires on and all 4 corners aligned in the time it took me to walk over to downtown Wilmette, have breakfast and walk back. Great service as usual. All our cars are cared for by Heart.

Kelly Borre
18:47 28 Nov 22
They are fantastic - I completely trust Gil

Brad Campbell
17:14 28 Nov 22

Bill Collins
16:18 28 Nov 22
Simple, courteous, and straightforward.

Roger Yapp
15:18 28 Nov 22
Always a 1st class experience with this group. If I ever have an auto issue it's Duxler without a question.

Linda Kruhmin
00:51 27 Nov 22
Careful and complete review of auto systems, recommended needed work, and took a nail out of a tire for no charge!

jeremiah junsay
23:53 26 Nov 22

Patricia Tomich
17:11 26 Nov 22
HEART Certified Auto Care has maintained my cars for more than 10 years. The associates are professional and deliver quality service. Each time I bring my vehicle in for service, they present the necessary information, and help me weigh all my options to make an informed decision. I have always been satisfied with their work done on my vehicle to keep it running optimally.

Frank Shuford
14:37 26 Nov 22
Second time with the Wilmette shop and the team. Another great experience from a dedicated group of professionals. These are my go to guys. Frank S.


Velma Walker
19:40 22 Nov 22
The staff is amazing! Reasonably priced,and fast service. They ran a diagnostic check let me know what I needed fixed on my car, I took it in on a Thursday morning got my car back on a Saturday morning.

Tiffany Mae Witkowski
21:24 21 Nov 22
Been taking my cars here for a while. The team is also super friendly, efficient and communicative. Great service and it's nice to be greeted with a smile! This team really puts the HEART in auto care.

Johnny Giovanni
21:21 21 Nov 22
HONEST and dependable service. Staff is courteous and professional. Recommend for all your service needs.

Michael Ross
20:20 21 Nov 22
Always great service. Value for my money. Customer service is THE BEST!

Jeff Ehrlich
19:23 21 Nov 22
It's nice to know that there are still business that really care about their Customers! Heart is one of those. From the front desk to the mechanics, the friendliness and competence shines through. Fair prices, great service delivered on time.

Vicky Kalogera
18:40 21 Nov 22

Kathy Endo
17:25 19 Nov 22
Prompt, accommodating, good communication and follow up. Showed me problem area on screen with good explanation.

Cindy Martin
23:25 18 Nov 22
I've been coming here since 2005 and I've never had anything less than a great experience.

regina escue
18:52 16 Nov 22

Hannah Tuttle
21:40 14 Nov 22
Friendly, efficient, honest

Anne Landau
15:42 14 Nov 22
I drive alone a lot, so safety is a concern. I have used Heart for many years and feel confident that repairs, maintenance and service are honest, efficient, and top-notch. Highly recommend.

They diagnosed and fixed my problem very efficiently!

Sam Miller
17:54 13 Nov 22
I really appreciated the thorough and friendly service at HEART. I chose them based on their mission and company values, but the service also went above and beyond. The staff walked me through the estimate step by step, explaining why repairs were needed and which were critical vs. those that could be deferred for another time. The loaner vehicle offered also made it possible for me to get in sooner for important repairs to my vehicle since I drive to/from work. Everyone was very kind, patient, and informative from start to finish. They also finished up right on time. Highly, highly recommend. I will definitely be back for any additional repairs/maintenance needed on my car!

Kent Swanson
16:19 13 Nov 22
I store my seasonal tires at Heart and they handle this task in an All-Pro style.Thanks for being a great member of the EVANSTON community for many years.

Michael Senical
03:20 12 Nov 22
Repaired A/C quickly and more economical than dealer

Connor Shannon
16:43 10 Nov 22
Quick and efficient, had an estimate and work completed in several hours. Very friendly staff and will definitely use in the future

Robert Braham
15:11 09 Nov 22

Julia Forte
20:18 08 Nov 22
I have experienced a majority of organizations providing car repair services that have staff behavior which is condescending to female customers. HEART in Evanston is such a refreshing change on that landscape. Thank you!

I had a great experience at HEART Certified Auto Care. They gave me an honest and thorough assessment of my car's needs and the associated costs. They were not 'pushy' and the staff was very friendly. They also offered me helpful advice on taking care of my car in the winter (I recently moved to Chicago). I was able to get an appointment easily within a short time frame.

Karen Shankman
23:43 07 Nov 22
Great service, honest people, prompt, communicative and an ethically run business. Couldn't be any nicer or more responsive. So glad to have them in my neighborhood.

David Hourihane
15:28 07 Nov 22
Great to work with. Never had an issue.

Michael Sanks
18:51 06 Nov 22
Perfect service and great work!

Cooper Johnson
14:22 03 Nov 22
HEART is unbeatable. Incredible, honest, efficient service that keeps me coming back time and time again. Thank you!

Alex Chimienti
17:00 01 Nov 22
Brought in my car to get the engine checked out and the team promptly got it in. They did a full assessment for a fair price and provided options for what was necessary and what was maintenance that could be done over time.


Mary Ann C19
20:13 21 Oct 22
I just had to take a moment to compliment whoever it was who was kind enough to check my tire pressure. There were two mechanics and one of them came out and I asked if they could check my tire pressure not only did he say " sure" he offered to turn my car around in a very tight space so I wouldn't have to back out. After doing that the other mechanic came out and filled my tires. That was so amazing I am more than happy to bring my 2011 RAV4 for maintenance. Thank you for being so kind to someone who wasn't even a customer yet.

Judith Simon
20:45 20 Oct 22

Karam Odisho
18:10 18 Oct 22

Rae Benjamin
15:16 14 Oct 22

Yvonne Smith
15:12 14 Oct 22
I had an oil filter and oil change along with draining the coolant system. The work was done promptly. The mechanics and staff were friendly. I would recommend them any time.

Gary Solomon
14:21 14 Oct 22
Heart Certified is the best.

Alex de Leeuw
20:34 13 Oct 22
Convenience and location is what brought me to Heart in the first place, but professionalism and courtesy is what keeps me coming back. Ben, James, and Frank are a big part of that. Friendly, knowledgable and genuine is how I would describe my experience with them. Fair and competitive prices, and willing to work with me to squeeze me in on many occasions. Quality work, and they stand by it as well. I work in the City of Chicago, so I have access to pretty much any car repair service for miles... I have still not found a great hairdresser, but I have absolutely found my car care service for my family. Thank you again guys! Paul de Leeuw

Meghan Schmidt
20:14 13 Oct 22
HEART Certified Auto Care is the best! The staff is friendly, responsive, and very good listeners! The staff take time to fully understand car problems and offer high quality solutions and work. The work is done quickly and right the first time. Great neighborhood asset!

Jeff Stein
15:04 13 Oct 22
Ben and his team are fantastic. They are clear, upfront, and perform quality work expeditiously.

Mitchell Northcutt
13:39 11 Oct 22
Prompt and friendly customer service. Unscheduled I showed up and hour before closing and asked if they could do a tire rotation and brake job. They took the car right in and service was completed quickly and at a fair price. Ben has great communication skills.

Michael Hainen
14:19 10 Oct 22
HEART did a great job taking care of our car.

Peter Good
13:37 10 Oct 22
Heart does a great job. Not only is their diagnostic work always correct, but their repairs are done right the first time. And they don't try to 'sell' you repairs you don't always need done right away. Best of all, their customer service is the best. Whether it's a free loaner, a ride home, or waiting while the work is done, they never disappoint. Thank you, Kieesha and Danny!

Kyle McCaffrey
04:32 10 Oct 22
I use this garage for all of my car maintenance and have had nothing but wonderful service from this shop! They go above and beyond and are fair with pricing. I would recommend them to anyone in the area!

Evi Kraemer
19:47 07 Oct 22
Very professional operation. Nice , knowledgeable employees, explain everything to you.Steve.

Danuta Pilat
22:19 06 Oct 22
Very good place to go with your car.

Blanche Romey
14:53 06 Oct 22
Efficient and thorough and timely. I always have liked this place

paul perez
21:40 05 Oct 22
I had purchased two front tires from Heart for my Porsche convertible a few years back, it's a seasonal car with low miles being put on. I had a slow leak couldn't drive from point A-B w/o first filling up with air.The tire ended up needing repair but was not under warranty, they provided a courtesy repair since the tires are still like brand new.Their level of service, accommodations and truly wanting to provide a Heart experience came thru loud and clear.The staff is very knowledgeable with all makes of cars and I will take my car back for further servicingGreat asset to the North ShoreThanksPaul

Frank Tagliere
19:06 05 Oct 22

Ralf Hilpuesch
16:06 05 Oct 22
Great quality work, fair prices, super friendly. Overall great experience!

Susan Anderson
22:21 04 Oct 22
HEART was recommended by our son. He has been satisfied; we are, too!Response time was very short, not only call for appointment but repair from start to completion.This feedback is from husband and wife both; however, I (husband) brought the car in to HEART and retrieved the car.Kieesha was most pleasant in driving me to my condo, and I enjoyed our conversation on the way back to get the car.She performs "great public relations" for HEART and its business purpose!Thank you to all at the shop who were involved.Gordon Anderson

Corin Garcia
20:32 03 Oct 22
Everyone was proficient and provided excellent service. I didn't feel pressured to do anything to my car. I loved how they explained everything and had pictures to explain what was going on with my car.

Siddhartha Basu
21:15 29 Sep 22

Patricia Yoshioka
23:57 25 Sep 22
Great job as usual. Everyone is thoughtful and friendly. Very thoughtful and very friendly. Thanks .

Paul Schiff
21:42 25 Sep 22

Nakia Giddens
17:09 22 Sep 22
Always replacing our tail lights with a smile. We are able to get in and out. Staff is friendly and they remember you.

Annie Stahl
14:36 17 Sep 22
I highly recommend coming here! I got a flat tire on the highway which was a very stressful experience and they were able to get me in immediately. Kieesha and Armando provided me with the best customer service and took the stress out of the situation. Would come back anytime!

Rodney Harvey Harvey
21:00 14 Sep 22

Lisa Godsey
01:13 13 Sep 22
This location is very thorough and professional. I have had a couple of bad experiences with other car repair places that were (at the most generous explanation.....) inaccurate(?) in their evaluations of needed work. Because of those bad experiences, I had "trust issues" until double-checking the recommendations from this Heart Auto Care location. This location has only ever recommended work that was really needed, and they were honest with me about the urgency of that need. This is my new go-to car guru.

Annette Braden-Rozier
21:49 12 Sep 22
Prompt reception. Service time as told in the beginning. Comfortable, clean waiting area with coffee and magazines and TV, but noisy. Got a loaner car. Have no idea how the repair cost compares to other shops. Just wanted to get it done. Well organized shop!!!

Kandi Corbbins
22:08 11 Sep 22
Professional and most of all, honest!