Our Customers Have a Lot of HEART
We have over 1,500 five star reviews
HEART Certified Auto Care cares about their customers more than anything, and we go above and beyond to provide the most reliable, affordable, and transparent service. It's all part of our mission to restore your faith in auto care, and our customers love us for it. That's why 99% of our customers return, and we have over 1,500 five star reviews.
See what our customers think about HEART, and then come in and experience our service yourself! We'd love to help you out!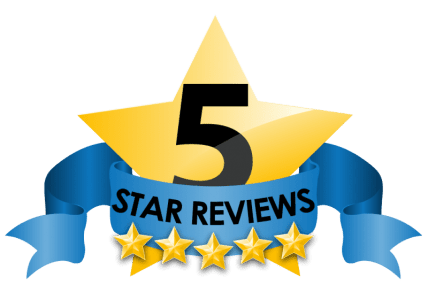 Mary Ogrady
21:47 30 May 23
I recently brought the car to Heart Auto Care to fix the air conditioning which wasn't working. Within 4 hours the job was done, and the a/c works perfectly. The price seemed reasonable for giving us a cool summer to look forward to.

Michael Lucas
15:02 30 May 23
These folks are great! Always kind, courteous and very honest. Highly recommended!!

J & N Schofer
18:10 27 May 23

Juan martinez
20:28 26 May 23

Aaron Gold
19:46 26 May 23
Came in for my usual maintenance..Gil always contacts me before and after my appointment and the updates on what's needed is awesome. There's a reason we wait for an appointment with Heart..great people and honest service.Aaron G

Rebecca Kiel
18:18 25 May 23
Heart has serviced my car in variety of ways. Their customer service is outstanding.. friendly and professional. Service estimates are immediate and any necessary followup service is expressed clearly. Pricing is quite fair. This is a place I can always trust with my car.

Lauren Lemick
15:16 23 May 23

Phillip Shlimon
14:53 23 May 23
Many thanks to the Heart Auto Care team and Blaire from the service department. I have had nothing but great experiences performing tire maintenance for multiple cars. Highly recommended!

William Grant
20:07 22 May 23
Heart Certified Autocare in Wilmette did a fantastic work on my SUV. Prompt, courteous, and above all the nicest group of gentlemen I have dealt with. Highly recommend Heart Certified Autocare in Wilmette!

Very helpful - saw me first thing in the morning (without an appointment), and had the car ready to go after an oil change and some maintenance by the afternoon. Also appreciated their online invoice system, which let me pay in advance and simplified the pickup process. Will definitely be back!


robert rome
22:16 19 May 23
These guys perform when they promise and with great care and expertise. Always available to answer questions.

Anthony Adler
18:31 19 May 23
My latest visit involved a problem so minor that it isn't on the service list: the bolts on my license plates had become so corroded, and the plates themselves so severely fused to the car, that they needed to be removed with power tools I didn't have. I dropped by HEART unannounced. They were gracious enough to fit me in and get the job done well and quickly. This experience fit nicely with what I've found to be their overall culture of competence and kindliness.

Ariel Gliksberg
15:36 19 May 23

Richard Wagoner
09:00 16 May 23
I called and talked to a few repair centers over the phone (from California!) for my son's car (away at college); Gil from Heart Automotive was knowledgable about the repairs and maintenance needed and gave a very fair price. So I set up an appointment for a day when I would be out for my son's graduation.We dropped off the car in the morning and they got right on it. They changed the brakes (pads and rotors) on the front and the timing belt/water pump/tensioners on the engine - and finished far sooner than I had anticipated.The entire experience was tremendously positive. Gil didn't try to up-sell anything, gave no pressure, and as I said, gave a very fair price. The technicians were fabulous, parts used of high quality, and the shop itself is kept up very well. In an era when it can be hard to find good service, Heart Automotive far exceeded my own high expectations ... I would definitely recommend Heart Automotive to anyone seeking quality automotive service from people you can trust.I know this probably sounds like a commercial, but this was among the best service experiences I have ever experienced. Good job, Heart. Thank you so much, Gil.

William Andrews
21:22 15 May 23
Heart Auto always provides quick work and transparent pricing and fair rates.

Andrew Runyon
14:15 15 May 23
Gil and his team at HEART Auto show a lot of care in both their work and customers. I would highly recommend their services if you're looking for thorough, honest inspections, great communication and a friendly environment. I've been pleased with each and every visit and will continue to use them for future services.

Stephen Dewart
00:08 15 May 23

sam zatoichi
15:47 13 May 23
I had a leak in my winter tire, it was a Saturday and the shop closed at noon. The team was able to get my car in on a busy day, take off my winter tires, remount my summer tires, balance the wheels and align my car. In addition my winter tire was patched. The cost was very reasonable and I was pleased, to say the least with the outcome.

Barry Feder
15:30 12 May 23
My wife and I both use Heart for all of our automotive repairs. We find them efficient, honorable, extremely competent and they stand behind their work 100%. Plus, they gave great toys for our granddaughter to play with.

Charisse Cowan
15:21 12 May 23

Susan Anderson
21:27 08 May 23
We were informed about the maintenance items that needed to be done.Time to repair was acceptable.A loaner was provided -- thank you!Thank you to all at the shop who were involved.Gordon Anderson

Jenny Calcara
16:20 08 May 23

Randi Mueller
15:23 08 May 23
Gill was very professional from the moment I arrived. My car was serviced in a timely manner. I'll definitely be bring my car back to heart for future service.

George Schatz
14:24 08 May 23
Everything was done at a professional level

Ruth Hayden
16:22 07 May 23
It's never fun to have to buy four new tires, but Heart made it as painless as possible. Drop off and pick up were quick. Car was ready before promised time. Thank you for great service!

Steven Grey
03:24 07 May 23

dan Needham
14:52 05 May 23
Gil and team are the best. So professional in quality, speed and service. Best on the north shore!

Brandon dominguez
17:47 04 May 23

Chip Herndon
20:47 03 May 23
This place is awesome, such friendly and nice people! They don't try to sell you anything you don't need, they are on time and very professional. I have been going here for years and always leave knowing the work has been done right at a very fair price. Unlike a dealership, you never feel they are trying to add on work you don't need!

Jay Albanese
16:41 03 May 23
HEART has done an incredible job on all 3 of our cars with the most recent being a pretty hardcore repair. I've had it with the dealerships and prior to HEART I had tried a couple of other places but am so happy to have found them. I trust them and that is really important to me. Their price is very reasonable (i've had comparable work priced out at 2 other places) and I don't ever feel like there is an upsell. You get good vibes when you walk in and getting a ride back home is never an issue. Great place on all levels; quality, service, price, and friendly customer service.

Angel Eddie
14:40 03 May 23
This was my first time coming here. It is a very welcoming environment. I also like how, they gave me an honest opinion about the repairs.

Peter Raisch
16:15 02 May 23
What a FANTASTIC attitude toward service and the customer. I have used HEART for oil changes, etc - and have always loved their speed and expertise. Last week, before a big road trip, I was getting a low tire pressure signal. Despite filling up, the sensor persisted and I needed help in a pinch. I rolled into HEART, explained my concern and they jumped on the issue. They checked it out for me, filled my tires and even showed me some features in my car to help diagnose in the future. This was all done at the end of the day and without a moment's hesitation to help a concerned customer. I am very, very thankful to their staff.

Richard Davidson
14:20 02 May 23

Adagio Micaletti
16:10 01 May 23
Excellent trust worthy, pleasant and overall good experience at a reasonable price. Bravo.

Ioanis Tsingas
18:23 28 Apr 23
Easy. Excellent service, excellent communication, never a bad experience.

If you want a honest and reliable auto shop, this is the place to go. They have excellent customer service, everyone is always so friendly. They always greet you when you walk in. They treat you like a person and not just a service request. They even do a follow up call. Gil the manager is excellent. Very friendly and professional. Definitely recommend for all your service needs.

Ronald Kim
15:22 28 Apr 23
this place has good service. they guarantee their work and they will make things right.

Hal Sprague
02:43 28 Apr 23
Heart did the work quickly and was in touch before and after to make sure I was pleased. Friendly and flexible. Not too pushy about doing other work but did provide their recommendations on what needs to be done.

Tonia Arrington
21:09 27 Apr 23
Went in thinking I was going to have a big issue with my tire. Well. God sent me to this shop and it was a blessing. The issue w my tire turned out to be something simple. I was happy about the service and very friendly. I appreciate the service and will be back.New supporter

Tomislav Colic
18:39 27 Apr 23
Friendly and professional crew who takes care of its customers.Highly recommended service.

Dragonfruit Jam
14:55 27 Apr 23
Great service all around, they gave me a clear diagnosis and addressed the problems - Gil the owner is particularly friendly and helped explain things to me, given I don't have much knowledge with cars. Would definitely recommend.

David Novick (US)
14:25 26 Apr 23
Very professional service - the popcorn wasn't bad either.

Kyle Schlegel
14:23 25 Apr 23
Heart Auto was a pleasure to work with from start to finish. Everything was explained clearly, the estimate was sent via text and that was very user friendly. I also appreciated the pick up and drop off process. Excellent experience overall!

Diane Cook
17:58 24 Apr 23
I waited to have a tire repaired. They were fast, courteous, and very reasonable. My key fob battery was also replaced at no charge. The next day I received a text asking if I was satisfied with their service. They really know how to run a business. We are lucky to have them in our neighborhood.

Mark Schacht
17:25 24 Apr 23
Professional and efficient

Michael Bufalino
17:02 24 Apr 23

Ever since I came to Heart, I would not go anywhere else anymore. They have excellent service. The people are super nice, helpful, honest and their waiting area/lobby is clean.

Mark Gerstein
21:19 22 Apr 23
Great auto repair and terrific communication throughout by Keisha at HEART. Cost of brake replacement was 25%+ less than dealer quoted. Will be coming here for all repairs going forward! Also incredibly close to Central St UP North line.

Dana Armstrong
21:47 21 Apr 23
I've been coming to Heart for many years. They have incredible customer service and are always honest with me about the work needed on my car. They don't bully me into getting anything done and they know it is an investment. They add coupons whenever they can and get me a loaner when I need it which is a huge reason I keep going back. Gil, Blair, and the team are amazing!!!

Leslie Randolph
19:53 20 Apr 23

David Madison
15:10 20 Apr 23
Did a nice job working with my schedule. Work was done timely and completely. There were no surprises.

Caroline McDougall
15:23 19 Apr 23
I took my Nissan Sentra in for a needed check up and oil change. I called on a Friday and they said they had openings on Monday and I could bring it over anytime in the morning. On Monday, I dropped my car off and they gave me a ride back to my house. A few hours later I gave them a call and they said my car would be ready in a few hours. I came back for my car from a ride from a relative, I paid for my car and left! Was very easy and I was greated by friendly staff the entire time! They also always send us discounts in the mail which are always useful!!

Helena Kaltezas
15:01 18 Apr 23
Need a knowledgeable and thrust worthy car repair shop? Heart is the place. Their customer service is excellent too.

Margo Browne
23:45 17 Apr 23

Melody Roberts
21:47 17 Apr 23
As a single woman it is very hard to find a place to take your car to that is not going to take advantage of you. Everyone was very nice and professional. They took the time to explain in detail what I needed and what was most important to do first. They gave me a ride back home so I didn't have to wait and picked me up when my car was ready. I will definitely be going back again for oil changes and additional work needed on my car.

Brandon Goldblatt
20:49 17 Apr 23
This was our first time coming here. We had a great experience. Our fuel line was leaking and we needed new tires in addition to a standard oil change. We worked with Gil, Blair, and the team to resolve all of the issues. Very much appreciated. Will return here for ongoing maintenance and work.

Susan Clabby
22:36 16 Apr 23
Got in and out same day with no prior appointment. The efficiency of this service saved us a lot hassle!

John Desfosses (Chicagoland)
18:27 14 Apr 23
They were great. First time using the shop and ready to make it my permanent location for car repairs and maintenance. Loved that they were honest and upfront on things. I went in originally for a tire replacement and didn't tell them that my brakes needed replacing soon purposefully to see what they would say. They caught the brakes and mentioned I'll need to get them done soon and can do it now or later. Half expected them to either miss it or come up with some huge list of things to replace and work on like some repair shops. They didn't do that. They were upfront, honest, and even included pictures so I could see what their tech saw. They weren't pushy or anything either.I also loved that they do things through text. So much easier to communicate with them via text while at work instead of playing phone tag between meetings.Still giving a five, but the only issue I had was that they over-inflated my new tires. Their max PSI is 44, but they went with the door suggested pressure of 55 PSI... which they cannot do in this case because I went with a different size and lesser load rating than the original tires the manufacturer fitted on the car. I asked them about it, and they said it "would be okay" but I did my own research and found this to be unsafe. I ended up bleeding my tires. If anyone at the store reads this -- I recommend some additional training here so ppl don't get into accidents due to blow outs caused by high pressure. I also recognize that my case is more unique due to switching up tires... which is why I'm not dinging them for the honest mistake.

Kylie Borre
18:04 14 Apr 23
I had a great experience at HEART Certified Auto Care. Everyone is always so friendly and customer service is excellent! Wait times were low and I was in and out in no time! 10/10 recommend!!

Sara Sievert
20:42 13 Apr 23
This shop takes care of its customers!

Bernard Citron
16:24 13 Apr 23
Always been willing to look and diagnoseGood people

Christian Wagner
15:30 12 Apr 23
Outstanding work. Had an appointment in two days, in and out in 90mins.

MJ Pritchard
14:16 12 Apr 23
These guys do it all, and are genuine business owners we've used for years. They're quick, flexible, and affordable.

Emmy Berning Weisner
19:11 10 Apr 23
They were prompt and helpful - thank you!

Scott Engstrom
14:03 06 Apr 23
Great job. Same day service

Cirena Evenson
14:22 05 Apr 23
Love this place. The team goes out of their way to make sure you have everything you need. They are courteous and professional. Highly recommend.

Tory Enerson
19:34 04 Apr 23
One of the most important things when it comes to using a business for any needs I have is their willingness to stand behind their work, even under the most unusual of circumstances. Without going into great detail, I can say that Heart Auto has more than passed that test. They have my business for life, including my most recent work that was completed within one day. The owner Brian and manager Danny went above an beyond to help me with one of my cars in a way that I doubt many, if any, others would have done. They do great work, but more importantly, when things do not go as planned, they back it up and can be trusted. Thanks guys!

Jeff Siglin
02:42 04 Apr 23
Great experience, got me in quickly and were honest about what was needed. Very friendly service

Gil was terrific in explaining all the details and the cost was very competitive. I enjoy supporting family owned businesses.

I have been using Heart Auto - Northbrook for many years and have always received excellent service and good recommendations for my vehicles.

Mark Hansen
15:59 03 Apr 23
Solid and trustworthy. This is a reliable go-to for oil changes and a dependable check on everything else with your car.

Corey Grauer
14:51 03 Apr 23
Great job as always. Got me in quickly as this turned out to be an ASAP job and got it all fixed up and reasonable price.

Adam Lebin
16:22 01 Apr 23
Heart auto is truly dedicated to preserving the life of your vehicle. I always get a detailed list with photos of work that will need to be done now or after a certain amount of miles. I will never service my Mazda CX 5 anywhere else 😁

Kevin Butler
16:15 31 Mar 23
Brake fluid flush and rear brake inspection. Great service, comfortable waiting area with Wi-Fi and coffee.

Michelle Kothmann
18:05 30 Mar 23
The crew at Heart is the best! They are honest, thorough, and fast!! I will never take my car to a dealership for maintenance again after my experiences with Heart. Heart is wonderful!!

Raun Gallegos
01:42 29 Mar 23
A few weeks ago I went there for an oil change and had a very pleasant experience. It is clean, professional,. And today I went there with a concern with my car. It had a loose heat shield. It took them only about 10 minutes to diagnose it and fix.... And no charge.... Nice!! Ben and Jamie were very friendly and quite helpful.

Sally Volkert-Bissell
21:38 28 Mar 23
I contacted them by email for an estimate on tires . They got back to me quickly and were so helpful. I as impressed with the office and with the office manager. He searched the the right tires and organized an installationDate. All was taken care of on time. Great customer service!!

Mark Hollick
17:09 27 Mar 23
Good place. They lay out pricing before, give options and get the work done quickly.

Sandy Wells
15:57 27 Mar 23
I was picked up with a loner car as the AAA tow truck did not come until the next morning. A real life saver

D. Brooks Johnson
20:48 24 Mar 23
I am not very car-knowledgeable and I've been going to HEART Auto in Northbrook for a number of years. I could not be more pleased/satisfied with the service that I've received -- Gil in particular is exceptional.Every visit I receive a list of recommended services; each service is ranked based on priority (i.e., low, medium, high) and supported with photos captured during the inspection. My car is 15 years old and often needs repair/maintenance beyond what I can afford. When I tell Gil what my budget is, he helps me decide what repairs I should have completed soon or urgently vs those that can be delayed. For the repairs I "put off," he tells me what to monitor until my next service.If you take your car to HEART Auto, you'll be happy that you did.To Gil, Scott, and the team members who likely don't get the recognition they deserve (i.e., techs & mechanics), thank you very very much!

Steven Meyer
21:17 23 Mar 23
We've purchased tires for several cars from Heart Auto Care over the years. They also change out our snow and summer tires seasonally. The staff is very friendly and accommodating.

Joe Mitchell
18:37 23 Mar 23
Excellent customer service. Work was completed in 10 minutes. Thank youAndre.

Doug Fullenkamp
14:13 23 Mar 23

This was my first time getting my car repairedAt Heart Auto care. The Store manager Gil wasVery informative on the repairs needed on myBrakes, he showed me what parts needed replacement. And the work was done in timely manner.I was happy to find a alternative repair shopTo the dealership.Thanks Gabe

Angela Caban
17:03 22 Mar 23
I am new to Arlington Heights and I found this place while traveling out to Northbrook for work. It's out of the way but worth the drive. As some who identifies as LGBTQ, and seeing the flag represented outside their establishment, they caught my eye. I want to go somewhere that is honest, thorough, kind, and professional. They were just that. I think pricing was fairm I like how they delivered the estimates and showed pictures where applicable. They were flexible and responsive. I will definitely come back. Thank you for being Allies and creating a welcoming environment. Going to a repair shop is never freaking easy and can cause a lot of anxiety. Would recommend.

Scott Harlow
16:42 22 Mar 23
Had a great experience working with Armando! He gave me advice on how to work through my issue, and he didn't even charge me anything! Awesome!

Marisa Fetter
14:29 22 Mar 23
I have used HEART to repair my vehicle a handful of times. Each time, they have solved the problem promptly and at a fair cost. Customer service is excellent. Will continue using HEART for all my car's maintenance and repair needs.

The staff at Heart Auto did an outstanding job with the maintenance on our Mercedes E350. The staff was very courteous, and did an excellent job communicating with us on the status of our vehicle. Best vehicle repair facility in the northern suburbs.

Dave Dodge
12:46 21 Mar 23
We've used Heart 5 times for our two different Audis over the past 2 years. Every experience has been top notch including water pump replacement, belts, brakes, tires and balancing on our 2011 Q7. Everything was done perfectly but I want to relate in particular the brakes, tires and balancing they recently did prior our road trip to Florida. FIrst, the brakes never felt better... soft grip to start and lots of stopping power when needed. I don't remember them being this good new. Then tires, balancing and alignment. I replaced 3 year old Michelin's with Continental's at Gil's suggestion. As you might imagine, we encountered pretty much every form of weather on the 1100 mile trip from Chicago to Florida. The tires performed like champs in snow and rain and they were exceptionally quiet on dry road. Perfect choice and perfect installation. These guys are awesome and I wouldn't hesitate to take any car in for any type of service.

Deborah Willis
01:58 21 Mar 23
Great place for car repair and regular maintenance. My mother has been taking her cars here for over twenty years (when it had a different name) and the help has been consistently excellent. I took her Honda Fit in last week and the service was just as good as I remembered. As a bonus it's in a wonderful neighborhood for shopping and walking while you wait. There are four bakeries and a chocolate shop within a few blocks!

Matthew Horne
17:00 20 Mar 23
My nine year old Dodge Caravan was in need of suspension and brake work in addition to an oil/filter change which Heart performed in a professional and friendly manner.My daughter and Son-in-law have used them for years. their recommendation is what led me to Heart.

Jordan Carr
00:42 20 Mar 23
They were really helpful here! As a college student, this was my first time figuring out car maintenance on my own, and Ben and Frank walked me through everything. It really made me feel comfortable and I trusted them completely with my car. When I got it back, it was running so much smoother than before!

Bud Photopulos
20:41 18 Mar 23
Service was professional, courteous and friendly.

Michael Forsyth
14:25 17 Mar 23
Driving a 2014 VW (75K miles) and the dreaded engine warning and "EPC" light came on. The car starts to sputter and clearly something is wrong, hit the internet...go to the dealer or you risk ruining your engine etc. Car repairs are inconvenient, expensive, and require a lot of trust in the people who do the work. I would normally head to the dealer, but had heard good things about HEART and decided to give them a try. The team was quick to evaluate the problem, emailed over a quote, and got the work done in a day. Replaced 4 x spark plugs, 4 x coils, and the crankcase vent valve for under $1400 (all in)...not cheap but a fair value considering the quality of the experience. The tenure of mechanics and the staff seemed unusually high (in a good way) which speaks to how the place is managed. I'll be back.

Jonathan Dempsey
01:45 14 Mar 23

Evan Stroud
23:09 13 Mar 23
They are the nicest, most thorough and honest auto care services in the Chicagoland area. Every experience with them has been amazing. Wouldn't recommend another autocare service. If it could give more than 5 stars I would.

Kendall Carlson
20:21 13 Mar 23
Awesome service from start to finish! Had a nail in my tire. Dropped off my car in am and picked it up after work. Seamless transaction. Thank you Heart !

Harry Epstein
14:29 13 Mar 23
One of my tires deflated. They were able to get me in and replace it that day. They have a nice waiting room.

Paul Stein
16:16 10 Mar 23
Extremely profess and quick

Connor McBride
21:44 09 Mar 23
Excellent service and shop stands behind all repairs they make.

Marc Falkenberg
19:20 08 Mar 23
This mechanic is trustworthy. Their prices - in my experience - are in line with the market, and the quality of their work is excellent. They will give you loaner vehicle at no cost when one is available. I have also gotten a ride home after drop-off or got picked up when car is done.

Nathan Liu
16:42 07 Mar 23
Easy to work with. They offered to use non-OEM parts and saved me hundreds of dollars.

Dorothy Hsu
18:24 05 Mar 23
jAdjustment and cleaning of brakes

This place is a gem. Not only fair, professional and reasonable, they are just really nice people. We have had several vehicles serviced here over the years. I'd absolutely recommend!

Lewis Bohannon
17:35 02 Mar 23

Awesome job was performed in a timely manner.

hannah owsiany
19:25 27 Feb 23
I have been to many auto repair shops over the years and non can compare! This place has it all, great service, great customer service, quick repairs, they are upfront about the cost and length of time needed. Easy to talk to everyone here, they explain the issues and give your options to fix them. Everyone always has a smile and are very welcoming! Easy to make an appointment, they also follow up on your visit to ensure their work and that everything is as it should be. I live and work in downtown Chicago and I originally used them because for a time I was working in evanston. Let me tell you it is WORTH the drive out to see these guys. You can also request a courtesy car when you make your appointments, they might not always be avaliable as they are first come first serve. Thanks Heart! I'll be back again!

Brian Fagan
15:53 23 Feb 23
They were quick and communicated every step.

Peter Shadek
15:51 23 Feb 23

Katherine Llanes-Smith
04:43 21 Feb 23
HEART went above and beyond to not only care for my car but to explain and be transparent about the repairs. They walked me through the cause of the problems as well as were open about the cost. There is just a high level of care and respect at HEART. Above all the people are genuine and the work done on the cars is amazing.

Mitchell Petersen
23:38 19 Feb 23
This place is great. I just want a place that will tell me what needs to be done now and later. Been going here for years. Really appreciate knowing my car will work. Had a rattlw that I forgot to mention, been bugging me for months. They found and fixed it.

Work was done efficiently and ready when quoted.

Jairo Salazar
03:23 17 Feb 23
Good overall experience, customer service, work done on time.

Robert Trevino
01:39 17 Feb 23
came for the five star reviews, stayed for the fives star service

Tonya Scarborough
18:37 16 Feb 23
The mechanic does a great job of explaining what the mechanics find and discussing options for repair when possible. I also appreciate that they track my car's history and keep an eye on its aging process.

David Jesse
16:00 15 Feb 23
Friendly, personal and fast service. Transparent about what's needed and associated costs. We get great quality and trust their recommendations on what is/isn't needed. Have been taking our cars there for years and have always been very satisfied.

Ryan Neggers
15:54 13 Feb 23
Great experience! The staff was helpful and communicated everything clearly. The work was done in good time.

Bev Milligan
19:38 12 Feb 23
As usual Heart always inspects so you know early on if maintenance is needed. The work is always great. They are easy to work with and honest.

Rachel Gordon
15:21 10 Feb 23
I took my car here and got the brakes fixed and they were very helpful and fast! Everyone was super friendly and as a 22 year old woman I felt very comfortable taking my car here

Elizabeth Wilson
20:28 09 Feb 23
Heart, Armando, Kieesha, Brian all ROCK! They went the distance to get my car issue covered under warranty! They were outstanding and honestly, always have done outstanding work on all of my cars!

Mark Rhode
13:34 08 Feb 23

John Markowski
21:09 06 Feb 23
Knowledgeable, courteous, timely, and reasonably priced.

esther vorovich
16:02 05 Feb 23
Honest, easy to work with, do an excellent job. Prefer them over all other mechanics in the area as well as dealerships.

Annie Grossman
18:31 03 Feb 23

CALDON HERMIZ
15:32 03 Feb 23
I've always been about customer service and shops like this don't ever really care or come close to great attitude. I can't say I've ever been more comfortable and happy about their customer service and I wouldn't mind repeating that a couple more times here.A. Extremely clean and courteous to their customers.B. Respectable, patient and not choking down your throat.C. They work with you on all cylinders.D. Prices are extremely fairLoyalty goes a long way and even tho I am a distance of a drive it's worth my time and drive to give business to another great establishment. As a business owner who shows the same gratitude to his clients, I understand what it takes to bring to the tables to earn and develop a relationship. They have it going there.Thanks.

Matt Licata
03:05 03 Feb 23

Meredith Sullivan
21:16 02 Feb 23
I had a great experience at Heart Auto and would highly recommend them. Very good customer service!

John Brasile
21:55 01 Feb 23
Compared to what the dealership mechanic was telling me, you saved me at 15k. The dealership told me that the engine needed to be replaced, which I knew was not needed. Thank-you!

I was having an issue with loosing air in my front tire so I called to make an appointment and was able to get in right away! The staff were very professional, friendly and helpful. I was unaware that my back tires were bald so the staff ordered new ones for me and had the work done within a couple of hours. Due to having little ones they gave me a loaner vehicle last minute and even helped switch the baby car seats over for me! I will definitely be using HEART for any future vehicle repairs and highly recommend them! Thanks again guys!

Ben Stiegel
19:22 01 Feb 23

Abbott Smith
15:28 01 Feb 23

Kassie Leachman
04:01 31 Jan 23
I can not recommend HEART and the incredible staff at this location more. They are honest, reliable, professional, and kind. Frank has taken such exceptional care of our car and keeping us informed along the way - he has truly gone above and beyond.All the staff at HEART are great. They are prompt, fair, thorough, and make you feel well taken care of. We wouldn't take our car anywhere else!Thank you HEART!

Cory Conniff
15:47 30 Jan 23

Mary Swanson
16:38 29 Jan 23

James Mather
18:21 28 Jan 23
The service staff are very friendly. I have used this company for about 10 years for regular maintenance and a check up before road-trips. I have never had car trouble after they checked it out. I have found I can rely on them.

Little Red
23:11 27 Jan 23
Everyone was super nice and kept me up to date on the progress of my car. Thanks to all!

Ken Drummet
18:45 25 Jan 23
From full service maintenance, new tires, and putting on the new license plates, Ben and crew can't be beat. Friendly, courteous, and prompt. We'll be back.

Janak Patel
19:57 24 Jan 23
I just had oil changed. Prices were attractive.

Colby Smith
20:51 16 Jan 23
Excellent customer service, timely response to service request, strong communication, quick service and friendly manner. Provides a complimentary ride home while they worked on the car. Highly recommend!

Mary MacGregor
22:52 13 Jan 23
The headlight on my Prius was repaired quickly and efficiently. The service desk employees were very friendly, and called to confirm the work and price before completing the repair.


Lore Guerrero
01:50 30 Dec 22

Mary Ogrady
16:29 22 Dec 22
Heart Auto Care provided excellent brake repair work on the car, with friendly customer service. I would be happy to take the car back for future work when needed.Mary

Johan Joseph
18:46 21 Dec 22
Easy check-in and check out.

Javier Hamilton
01:06 20 Dec 22
The service was excellent. They took care have my vehicle situation and the entire staff are friendly and helpful with any questions that you ask about your vehicle. I recommend this shop, they do a excellent service.

Heather Chamberlain
22:47 19 Dec 22
I was not sure what was wrong with my car (battery, alternator, etc). I called and spoke with staff and was able to bring my car in that morning. Everyone I interacted with was professional and happy to be there. They were great and were able to share what they found via phone and then through a text link. I had my battery replaced and was back driving the vehicle the same day. Best customer service I have experienced in a very long time. We will definitely use HEART again.