Our Customers Have a Lot of HEART
We have over 1,100 five star reviews
HEART Certified Auto Care cares about their customers more than anything, and we go above and beyond to provide the most reliable, affordable, and transparent service. It's all part of our mission to restore your faith in auto care, and our customers love us for it. That's why 99% of our customers return, and we have over 1,000 five star reviews.
See what our customers think about HEART, and then come in and experience our service yourself! We'd love to help you out!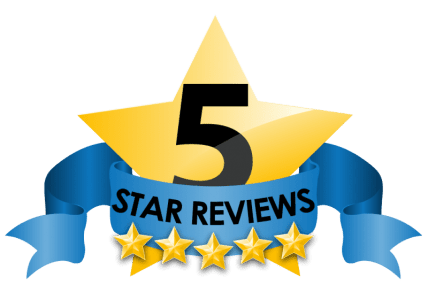 sam zatoichi
01:40 11 May 22
I had a leak in my winter tire, it was a Saturday and the shop closed at noon. The team was able to get my car in on a busy day, take off my winter tires, remount my summer tires, balance the wheels and align my car. In addition my winter tire was patched. The cost was very reasonable and I was pleased, to say the least with the outcome.

Beth Rodriguez
19:10 10 May 22
I did not have an appointment but really needed to get my car serviced. I arrived right when they opened and they squeezed me in. There were a number of maintenance items that needed to be done that I was not aware of. They explained each item and the cost and did not pressure me to do anything that I did not want to do. I was back on the road in less than two hours. Great experience, as always.

Matthew Fetter
17:11 10 May 22
The website made it very easy to make an appointment and when I brought in my car they completed the inspection/identified the issue very quickly. They called me with the estimated cost (which was about 1/4 the cost I received from a local dealership) and completed my repair within the same day!Thank you again for your professionalism and quick/quality work during a time which that is very hard to come by!

Matt Gundlach
16:41 09 May 22
I can always count on the team's service to be prompt, efficient, polite and most importantly, done right


Swinney Mary
09:02 07 May 22
Quality work, honest, and all around great place to take your car to if you need work done on your car.

Fred Downey
21:57 06 May 22
Great service great prices professional staff

Ben Currie
15:02 05 May 22

James Brown
00:20 05 May 22
I brought my Subaru in just before they were closing last Thursday. Complaint of a thumping sound under the car as I drove down the Edens. Left the car overnight, and they did a thorough inspection, replaced front and rear brakes, and did all the 100K maintenance that was due. Car was ready by 5:00 on Friday. Very clear analysis, timely service, and unusually pleasant people. Happy to see they were flying the rainbow flag, too!

JESÚS DANIEL GAYTÁN LÓPEZ
12:57 04 May 22
Once I got there, they took my car immediately and was done servicing it in under 20minutes! They are good at what they do and honest people. I will definitely be back for future service! Great job!

JACQUELYNE CAMPOS RIOS
12:12 04 May 22
Great guys! They are always willing to help me out. Repair have always been quick, and the mechanics are very knowledgeable on all types of makes.

TANIA ESTEFANIA MARTA HERNANDEZ
10:42 04 May 22
Everyone at HEART Certified Auto Care - Northbrook was extremely friendly and I truly couldn't have asked for a better experience to resolve my bad situation. I feel very fortunate to have found this shop and they have my absolute highest recommendation!

Julie Mackey
15:42 02 May 22

Scott Tzinberg
16:43 30 Apr 22
Huge shout out to Gil and the Heart team. I have an older car and had some work done last year at Heart. This year, my car failed the state emissions test and I was strongly contemplating getting rid of the car and trying to find a new one. Before making the decision, I took it back to Heart to see if perhaps the issue was minor. Gil reached out and said the car needed a major item to fix the emissions issue but since I had just done some work on the car within the last year, he was going to give me a deal that I could not refuse. He was right, the deal was one I could not turn down. Heart fixed the car and it passed emissions and now I don't have to overpay for new car. Thanks Gil and the Heart team.

David Dabbs
14:41 29 Apr 22

Ansel Edidin
17:05 28 Apr 22

Anastasia M
01:05 28 Apr 22

Katie Grundin
14:37 27 Apr 22
Heart Auto is the best! The staff is always professional, going over in detail any work that needs to be completed, friendly and their service is timely. Every time I bring in my car for service I know that I can trust that I am receiving quality service at a good rate and I'll get my car back by the end of the day or the next.


Diane Cook
12:14 26 Apr 22
I waited to have a tire repaired. They were fast, courteous, and very reasonable. My key fob battery was also replaced at no charge. The next day I received a text asking if I was satisfied with their service. They really know how to run a business. We are lucky to have them in our neighborhood.

Kate Berry
21:46 25 Apr 22
Just moved into the neighborhood and was looking for a new mechanic close to the house. We got a mailer from Heart Auto and decided to give it a try for an oil change. I called the Evanston location and they were fully booked for the day but offered to transfer me to the Wilmette location while I was on hold. Wilmette had an opening and I could wait while the service was done which was perfect! They gave the car a once over and informed me that I was overdue for the 100,000 mile maintenance (which I knew but didn't initially ask for since I wanted to wait for the car) They offered to do most of the checklist while I waited and it didn't take much more time than the oil change would have. I'm really impressed with their service, car is running much more smoothly, everyone was friendly, and they had a decent little waiting area for customers. I think I've found my new neighborhood mechanic!

Sheldon Rebman
19:49 25 Apr 22
Friendly atmosphere and great service.

dean czuma
18:37 25 Apr 22

Tania Iotova
17:42 25 Apr 22

Myra Shneider
17:34 25 Apr 22
Kudos to HEART and especially Kieesha for taking excellent care of me. Self-quarantining, waiting for hip replacement surgery and with a dead battery in my car, she arranged for two staff to pick up my car, take it to HEART and have it repaired and returned to me - all in the same day. The car needed more than a battery and it was all done well. If I have anything more than an oil change to be done, it goes to HEART. Thanks Kieesha!!

Nicholas Woboril
17:12 25 Apr 22
These people are pros and everyone is so friendly and helpful. I've been visiting the team here for 6 years and they are professional, efficient and thorough. Kieesha makes you feel like family.

David Atkins
14:30 25 Apr 22
We've been bringing our cars here for a few years now and can't speak more highly of their work and customer service. They complete jobs quickly, are very flexible with pickup and drop-off times, and over-communicate throughout the entire process. They're all around great people. Highly recommend!


Ying Hensel
18:28 22 Apr 22


Russ Angelbeck
14:18 21 Apr 22
Gil at HEART is great to work with. We are very satisfied with the work done all the cars in our family. Definitely recommend HEART!!

Avalon Vorisek
22:45 20 Apr 22
Great customer service and experience. Came in for an oil change, needed some additional work, they let me bring it back the next morning and after a timely ride to work (they provided the shuttle), it was completed by early afternoon and they picked me up to get my vehicle. Nothing but polite people working there and I really appreciated this seamless transaction.

donald minuk
16:26 20 Apr 22

Joe Swiatowiec
01:41 20 Apr 22
Best shop around. Always helpful.

Lauren Palmer
01:09 19 Apr 22

Julia Irons
21:54 18 Apr 22
I had a great experience! Very friendly customer service, and they got quite a bit of work on my car done within five hours, so I could drive it home same-day. I'll definitely come here again when I need work on my car!

Chris Hansen
19:48 18 Apr 22

David Ian Rosen,MD
15:04 18 Apr 22
Great service, great customer service.

Amir Rouzati
14:11 18 Apr 22

jack doron
14:10 18 Apr 22

Andrew Grossman
04:11 17 Apr 22
I'm very pleased with the service at this shop. Frank and Ben were great to work with. They diagnosed the sounds my car was making, and had everything fixed within a few hours. I plan to return for future repairs.

Brad Drake
16:19 16 Apr 22

Catherine Mills
02:11 16 Apr 22

Mark Mandel
17:56 14 Apr 22
Heart is one of the best shops I visited-: place is clean; great team, friendly, knowledgeable and reasonable prices. I can definitely Recommend this shop.

I like working with this business: good service, friendly and honest.

Mary Sales
14:35 14 Apr 22

Cory Evans
14:29 14 Apr 22

Cindy Wolfman
17:30 13 Apr 22
Hearts Auto Care in Northbrook is great.The staff is so friendly They always do a good job at a fare price . I came here a few years ago for a oil change and since then have never gone back to the car dealer. if you decide to wait for your vehicle the place is nice and clean there's Tv WiFi snacks it's very comfortable. I have recommended it to friends and co workers you will not be disappointed if you go here ,when I drive away I am fully confident the job was done right!

Fred Nagelbach
22:31 11 Apr 22

John Crosby
19:00 11 Apr 22
I brought our car in for a Winter check up. As always I was greeted by name as I came in. We discussed the work I wanted and later went over what our car needed, how much it would cost and how long it would take. Later that afternoon, I picked up the car and it is now in excellent shape for the cold days ahead.The friendliness and professional approach everyone on the staff projects is deeply appreciated. I also was impressed with how the staff was mindful of COVID 19 safety concerns for all customers and themselves.

joe capezio
15:05 11 Apr 22
Besides providing excellent service. They truly care about their customers and making the experience a pleasant one. If you are going to do car maintenance or repair you might as well go to a place where you are appreciated

Marina Marich
14:23 11 Apr 22
Highly recommend. We use Heart for regular maintenance and special services and they always deliver.

David Harris
14:21 11 Apr 22
It was easy to get an appointment and they took care of me on time and had me out of there within an hour.

The managers and mechanics at Heart Auto Care have always been very responsive and capable. They get the job done efficiently for reasonable charges. If there is a question or an issue after the repair has been done, they take care of it. Very well run and well regarded members of the community.

Ellen Wartella
18:08 09 Apr 22

Joseph O'Leary
16:30 09 Apr 22

Aurieann LaPata
19:28 08 Apr 22

Josh Chernoff
18:07 08 Apr 22

Laleh Golestani
17:51 08 Apr 22
Customer service was over the top. Extremely responsive, efficient, and courteous plus did a great job.

jeremiah junsay
17:43 08 Apr 22

Susan Lieberman
17:43 08 Apr 22
HEART's quick troubleshooting of my tires got me back on the road on a busy day.

Kevin Donahue
14:49 08 Apr 22

Mikin Patel
14:14 08 Apr 22
Great experience overall. Feels like no other service shop: clean, polite, and not "salesy" at all. They were even able to price match a competing shop (thanks Gil)!

This was my first time getting my car repairedAt Heart Auto care. The Store manager Gil wasVery informative on the repairs needed on myBrakes, he showed me what parts needed replacement. And the work was done in timely manner.I was happy to find a alternative repair shopTo the dealership.Thanks Gabe

Theresa Ruiz
01:42 05 Apr 22

robert rome
22:40 04 Apr 22
These guys perform when they promise and with great care and expertise. Always available to answer questions.

Jason Golden
20:53 04 Apr 22

larry kanter
19:40 04 Apr 22
My maintenence req.light came on brought it in right away and my problem was solved. Had a problem with the engine mount and while I was there got an apil changeMy car runs like new any problems I take my car in to heart I know the work is greatn

Fair price. Quick service with a smile.

kenji Yosh
15:30 04 Apr 22
Always friendly, efficient and informative

Arnie Shafer
02:47 31 Mar 22
I went in for an estimate for new brakes. Gil gave me the estimate without any pushback or sales pressure. I called the next day and made an appointment at a time that was convenient for me. Brought my car in and was given a ride home and then called and picked back up by Michaela only two hours later. Price was right, service was timely and pleasant. Went back next day for minor adjustments got no hassle and was in and out in no time. I will DEFINITELY go back again when my car needs other services.

Phil Marmet
17:22 30 Mar 22
The team at Heart is top notch. Expert in all parts of the car, but it's the way you are treated that's impressive.I have only been a customer a short while. When I came in the head mechanic Ernie greeted me by name! They don't talk down to you, and they put all the cards on the table when it comes to cost etc.I highly recommend Heart for all your needs.

Shelley Sutker-Dermer
16:38 29 Mar 22

Ronald Kim
14:32 29 Mar 22
this place has good service. they guarantee their work and they will make things right.

Elaine Horwitz
23:23 28 Mar 22
Always friendly staff. Always do a good job. Unlike other places, when I take my car there, it's not so disruptive....they either work quickly while I wait, or have a loaner car, or drive me home and pick me up again.

Gil was terrific in explaining all the details and the cost was very competitive. I enjoy supporting family owned businesses.

Darrin Jeziorski
14:21 28 Mar 22

The oil change was affordable and the team was so nice. Highly recommend!

Caitlin Kammerait
11:27 27 Mar 22
Team was friendly and great. Repaired alternator and battery in under a day in older BMW X3

Diagnosed problem and repaired in an acceptable amount of time. Great warranty provides. Always a deal on oil changes. Very professional, customer friendly.

Heart Auto really is the best of the best! Always there to answer any questions I have and I wouldn't trust my Mercedes with anyone else.

Marcus Troy
18:04 24 Mar 22
PEACE OF MIND!!I, my husband, our 2 pugs, all the luggage & accoutrements that was needed for a week long visit had to do the 14 hour drive back to New Jersey from Evanston.We knew we needed an oil change and went to HEART because of our friend who recommended them highly!The trip included driving over mountains (the highest point on I-80 east of the Mississippi), sustained highway speeds of 80+, acceleration to pass vehicles and also on on-ramps, driving rain, buffeting winds, etc etc etcUpon a general inspection it was discovered that our radiator hoses needed replacing, the timing belt was slipping, the fuel injector needed cleaning and attention, the tires were out of alignment (which I knew and forgot to mention), and I had purchased windshield wipers but had not yet put them on.EVERYTHING (and more) was done in 1 day!!!AND THEY REPLACED THE WIPERS AND PUT A NEW BATTERY IN THE FOB FOR FREE!!!The truck was FANTASTIC!! Thanks to all of you at Heart we had peace of mind and could enjoy the ride.

Ewa Skrzyniarz
14:06 24 Mar 22

Tony Ferraresi
18:12 23 Mar 22
I was there yesterday with my 21 Silverado, My truck has been to 3 different places who could not balance my tires and align my truck correctly. The Tech that worked on my truck did an awesome job will be seeing these guys in the future for sure for my truck thanks again.

Sim Elwood
21:39 22 Mar 22
Love this place! I took my new car to the dealer until it was three years old. This was the perfect choice. Dealer-like service and waiting room at neighborhood prices.

Alex Goodman
19:42 22 Mar 22

Esther Melesio
22:12 21 Mar 22

Love this place! Clean facility, kind staff. The manager himself left what he was doing, went out in the rain and changed my wiper blades.

Heart always does an amazing job when I take my car in, what makes me happy they work with you and you can trust the prices

Lisa Sanders
14:37 17 Mar 22
Heart Auto has been my go-to for auto maintenance on the North Shore for well over 15 years. The work that they do is top notch in my opinion and would recommend them to anyone that wants to keep their vehicle in tip-top shape.

Kenneth Martin
05:30 16 Mar 22
Excellent service. Great people. I've brought six cars here over the last 5 years. Simply amazing!

Aaron Walter
18:02 15 Mar 22
Ben and team replaced my brakes last Fall. There was an issue with one of the replaced brakes squeaking. They replaced the brakes quickly, at no charge, and everything is working great.

Bev Milligan
05:37 15 Mar 22
Heart always inspects so you know early on if maintenance is needed. The work is always great. They are easy to work with.

Mary -Anne Belter
19:08 14 Mar 22
Staff is respectful, helpful, and carefully explains whatis going on. Great job!

Steve Justman
18:23 14 Mar 22
Impeccable service and easy to do business with. I've used them exclusively for the last 3+ years for everything for my two high mileage 11 year old and 20 year old Toyotas.

Hilary Hugin
16:46 11 Mar 22
Great service and experience. Very customer service oriented; they walked me through the status of my car and relevant services without trying to upsell me.

Kristen M Smith
16:11 11 Mar 22
HEART has ALWAYS gone above and beyond for me and my family. We consistently get our cars repaired there and our oil changes. Often small things come up (nail in the tire) when they inspect and they've fixed/repaired free of charge. I feel they communicate honestly and their prices are fair/reasonable relative to the surrounding auto services. They are professional, kind, and have gone above and beyond every time I've needed help or their services.

Yolitzitzkiani Aguila
02:13 11 Mar 22
I'm so glad that I went to these wonderful mechanics because they helped get my car going again. I had gotten a diagnostic from my previous mechanic who had told me there was so many things wrong with it so I went to heart because I had a good feeling based on the reviews and the real thing that sold me was how they took care of my problem within the same day and gave me a loaner car so that I could continue doing what I needed to do throughout the day They were honest with me on what was needed and the necessity of each repair and allowed me to make an informed decision. They sense me a quote and with that quote pictures so that I could see what my for myself was the problem. They were very communicative not only with phone call but text and my car was ready by the end of the day which is crazy because I ended up repairing so much on it that day. It was an eight hour job and they did so good I highly recommend them because of the customer service and quality of care. These guys really care about cars and about your budget thank you so much for working with me and helping me get moving again.

Tina Bob da Buildaa
15:14 10 Mar 22

Emily Haden Lee
18:34 09 Mar 22

Went in for a 70k mileage checkup and was very happy with the service.The staff is always friendly and the waiting area is one of the cleanest around. I have trusted Heart with 2 cars over the past 6 years and drive 20 miles just to go to my regular store.Once you find a mechanic you trust, you keep going back!

Stefanie Wolfson
21:19 07 Mar 22
I have had nothing but positive experiences at HEART Auto. They treat you like family allowing you to wait in a clean space while your car is worked on or picking/dropping you off at home. The staff are happy to educate you on the issues with your car and show them to you so you can understand the actual problem and don't feel like you are getting ripped off. I have been many times and will continue to return to HEART.

Danielle Clardy
20:50 07 Mar 22
EVERYONE at Heart has been amazing. They go above and beyond for their customers to make the pain of auto repair less painful. Always willing to work with you and offer discounts where they can. They stayed in constant communication with me about my repair process and made sure I was taken care of. I won't be taking my car anywhere else from now on!

Jennifer Pomar
18:11 07 Mar 22
Customer service is excellent. I had to reschedule my service and everyone was understanding and nice throughout the process.

David Levine
16:49 07 Mar 22
We've been using Duxler for years. Multiple kids, multiple cars. I've always found them to be honest, efficient and reliable. They've taken care of all the routine mechanical issues I had as well as recently replacing old rubber seals at the window bases.

Jonathon Big
16:08 07 Mar 22
My car was due for some Maintenace. Got a decent amount of work done. All finished on the same day! Fast service and priced reasonably.

Jen Suplee
15:41 07 Mar 22
The people and service at Heart Auto is professional, reasonably priced and top notch. I don't take my car anywhere else.

Isabelle Innocenti
15:02 07 Mar 22

Sarah Jordana
02:55 07 Mar 22
Very friendly, fair and competent mechanics. Makes the repair process fluid and seamless. Thank you 🙏

Thomas Smith
15:06 05 Mar 22
This place is the best! Fast, professional and fair.

Colleen Prophet
18:58 04 Mar 22
I am most satisfied with quality and care of service provided. Details of what was needed were clearly explained. Invoice was super easy to read. Everyone with whom I engaged was courteous. And then they applied lots of those lovely coupons we receive in the mail. It was a wonderful experience and preferred to the car dealership. I will be back.

Ari Footlik
17:53 03 Mar 22
I keep going back to Heart Northbrook because they keep earning it. Heart does things right - repairs, customer service, business in general.

Julie Moran
16:13 03 Mar 22
Always a great experience at Heart! Thank you!

Yvonne Wright
12:26 03 Mar 22
I was in and out, in no time for my oil change.

Thelma Perez
01:21 03 Mar 22

Garry Nusinow
21:12 28 Feb 22
Was given diagnosis and price. Seemed fair and job was completed as stated.

Charlotte Bank
18:52 28 Feb 22

James Janzen
17:05 28 Feb 22
just wanted an oil change. I normally go to dealer for all repairs. Never again...Soo much cheaper is parts,labor, and speed of service. Never have I had such complete service. They were only open half day, yet they completed brakes,rotors,tires,filters and balanced tires all in 2 hours.. service with guarantee and a few bucks left in my pocket. What a deal, but with heart, this is there service. Have any car issues, have a heart and be smart. They will see us always...

Heart Auto Care provides professional and quality services. I had my front suspension repaired/replaced. They provided a loaner vehicle while my car was being serviced and finance options for those unexpected car repairs. Their pricing is fair and includes a 2-year warranty, worth the small premium over a cheaper alternative. They were willing to negotiate to help bring cost down and help plan a vehicle maintenance strategy. I recommend Heart Auto Care if you are looking for a reliable and trustworthy mechanic.

Rob Sullivan
15:38 28 Feb 22

George Miller
15:37 28 Feb 22

Robert Hopper
15:30 28 Feb 22
Great service, great front desk folks. This is a great team and supportive of each other!

Marie-Pierre LeBris
15:12 28 Feb 22

Ronald Achs
21:50 25 Feb 22
Blair, Gil and the Heart Auto team were wonderful. They did a great job fixing our Land Rover and quoted a fair price. Further, they honored the price they quoted so there were no surprise costs at check out. Since we drove in from the City, they provided a loaner car, so that was helpful as the repairs took all day to complete (it was a big job). I highly recommend their services.

Courtney Cabin
16:29 25 Feb 22

Jasper Grice
16:10 25 Feb 22
They gave us excellent care on such a short notice. Will definitely come back and highly recommend!


Jennifer Cline
16:46 23 Feb 22
Always friendly and a pleasure to do business with them. High quality work, with no "mansplaining" when I ask questions. I never feel like they are trying to sell me more repairs than I need. Bring your car here with no hesitation.

John Secaras
16:37 23 Feb 22
Great, friendly service and made time for us on a busy Saturday! Will be back!

Paul Greco
16:14 23 Feb 22

Pavel Fishkin
22:36 22 Feb 22
Very professional, efficient and timely service. The staff is very friendly. They provided a free loaner and completed the work in 3 hours. I highly recommend them.

Drew Derrick
02:23 22 Feb 22

Lawrence Walsh
21:47 16 Feb 22

Paige Keller
15:06 16 Feb 22
This is the best place to take your car! They are honest and fair. They give me good advice, and I trust him completely. They truly treat clients like part of their community. And they go out of their way to make pick up and drop off convenient for me. I really appreciate that as a mom of young babies!

Robert Felsenthal
19:48 14 Feb 22
Heart Auto Repair replaced my muffler in one day at a cost much less than the deal. They are friendly and very efficient.

Frank Tagliere
19:37 14 Feb 22

Edwin Ng (en_echizen)
19:02 14 Feb 22

Sonja Smith
16:21 14 Feb 22
Excellent experience from start to finish. Very strong and helpful customer service, returned calls quickly and job was completed in a timely manner. Highly recommend this business that we have used for 10 years!

Jean Pasko
18:30 10 Feb 22
I have used Duxler/Heart Auto Care for many years. Their customer service is outstanding. They are very accommodating with their pickup and delivery of my car and the use of their courtesy cars when I have needed them. I trust them with all of my service repairs. They explain what needs to be done and never try to sell me something I don't need. I will continue to use them for all my car's needs in the future.

James Gordon
20:52 05 Feb 22
Heart service is absolutely superb. They are very good at what they do and follow through with what they promise. I highly recommend them for your auto service.


richard ruchalski
18:08 31 Jan 22
Courteous and professional delivered service in a timely manner.

Jenny Sterrett
21:58 28 Jan 22
The guys at Heart always do a great and careful job on all our cars

Jean Quinnan
17:27 26 Jan 22
I'm a regular customer. They were accommodating, professional and prompt to respond to a tire leak (I purchased my last set from them), replacing a valve at no cost, per their tire warranty. and ferrying me to and from my home to drop off and pick up the car, all in a matter of a couple of hours.

Dot Cotton
20:07 19 Jan 22

B Petersen
16:40 17 Jan 22
The professionals at Heart are great! They are thorough and clearly explain everything (with photos when helpful) that is needed and can help you prioritize the work as well. They are the best!

Adam Lively
15:20 17 Jan 22

Meghan Schmidt
02:30 14 Jan 22
HEART Certified Auto Care is the best! The staff is friendly, responsive, and very good listeners! The staff take time to fully understand car problems and offer high quality solutions and work. The work is done quickly and right the first time. Great neighborhood asset!