Our Customers Have a Lot of HEART
We have over 1,600 five star reviews
HEART Certified Auto Care cares about their customers more than anything, and we go above and beyond to provide the most reliable, affordable, and transparent service. It's all part of our mission to restore your faith in auto care, and our customers love us for it. That's why 99% of our customers return, and we have over 1,600 five star reviews.
See what our customers think about HEART, and then come in and experience our service yourself! We'd love to help you out!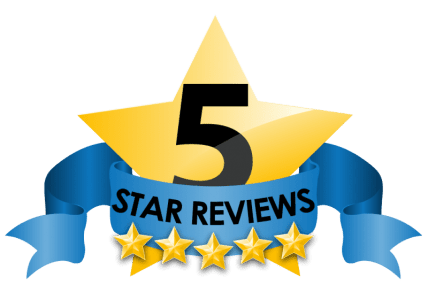 Alecia Schuenemann
21:20 26 Sep 23
Heart has serviced two of my vehicles and they are always incredibly professional, knowledgeable about my vehicles and any upcoming maintenance issues as well as pricing. During my recent visit, my 2011 vehicle needed new rear shocks. They found the best price available and had my vehicle ready within a few hours.

Kymba Teslik
19:29 26 Sep 23
I've been going to Heart Auto Care for years! They have some of the most awesome people at an auto shop EVER! Everyone is super friendly and all do fantastic work. My 2004 Toyota just hit 240,000 miles, and I definitely wouldn't have gotten to this milestone (literal miles!) without them. :)(Also, one time my window got stuck in the down position before a big storm, and they got me in right away to get the window in the up position and set in place until it a future repair date - without a charge for that day!)Thank you for all you do!

Steve Dress
16:43 26 Sep 23
Fair, responsive, professional team!

I have nothing but high praise for taking care of my 3p year old car!

Matthew Horne
20:11 22 Sep 23
My nine year old Dodge Caravan was in need of suspension and brake work in addition to an oil/filter change which Heart performed in a professional and friendly manner.My daughter and Son-in-law have used them for years. their recommendation is what led me to Heart.

Gina Panzer
17:42 18 Sep 23
Heart Auto Care gives good quick service. I'm happy I discovered a place I can trust with my car.

Marianne Swanson
15:56 17 Sep 23
Super friendly efficient and quick service

Mindy Cohn
19:54 15 Sep 23

This franchise provides a straightforward, efficient solution to auto upkeep. The people working here are attentive, prepared, and friendly and really do want to take good care of their customers and their customers' cars. Been to two locations. Glad I gave I them a try!

Ryan Rosenthal
14:18 14 Sep 23
Best auto shop around hands down!! Honest every time and the whole staff there is always so friendly and accommodating!! Wouldn't go anywhere else!!

Charlotte Bank
16:49 13 Sep 23
I have been using Heart Auto for a number of years. They are always professional, on time and very friendly. They keep my 10-year- old car working beautifully. I recommend them always.Charlotte

matthew snead
16:26 13 Sep 23
Earlier this year, I took my 2013 Hyundai Sonata to Heart. The front end was vibrating at speeds over 63 mph. They preformed a free diagnosis and informed me that I needed a steering bushing and new tires for both the front and back. After the repairs, there was still some vibration, so I returned to Heart. They checked the suspension, which was found to be in good condition. However, I still needed new tires. I replaced the tires and now the car rides like brand new. Thanks for providing professional service!

Todd VanSlyke
13:46 12 Sep 23
Simply the best service around. Fast, effortless, no-nonsense but friendly and attentive. I've use them for years and they have never once recommended unnecessary repairs or parts, even though it would be easy for them to do so on my elderly "hobby" cars. Note to Heart: it's a Corvette, not just a Chevrolet!

Armando was very helpful!Great work and service. Very fast. They even provided a courtesy vehicle.

Andrea Potter
17:09 11 Sep 23
Experienced and friendly staff. Work was completed quickly and at a fair price. Wouldn't take my cars anywhere else!

Everyone at Heart is very helpful and knowledgeable. They explain what work needs to be done right away and what work can be delayed. I trust their judgement.

Will Borders
14:18 11 Sep 23
Always very responsive, quick to problem solve and conscious of cost-saving strategies. Nice to have a trustworthy shop around the corner.

Caylin Luebeck
17:48 09 Sep 23

Elana Dermer
21:44 08 Sep 23
Great service and wonderful overall experience!

Thad Fisher
20:02 08 Sep 23
Heart Auto has been nothing short of professional, considerate and thorough with our vehicle repairs. Each time we have run into an issue over the last year, Kieesha and team have been very supportive and flexible. Good customer service is difficult to come by these days. Heart has it figured out.

Yevgeniy Bolotnikov
14:30 08 Sep 23

Mike Chester
14:26 08 Sep 23
Great experience here, thank you all! Needed new tires for my truck and a quick turnaround. They were able to order the tires and made an appointment for the next morning. They also knocked out an oil change and did a comprehensive inspection. They let me know that the main belt was showing wear and recommended it be replaced. (It was a no-pressure recommendation, btw). Balanced, aligned, out the door in the time window they gave me, and everything is great. Courteous and friendly employees and a clean shop added to an already good experience to make it great. Thanks, all! Definitely recommend.

Jen Suplee
19:58 07 Sep 23
The people and service at Heart Auto is professional, reasonably priced and top notch. I don't take my car anywhere else.


Rebecca Kiel
17:08 05 Sep 23
Heart has serviced my car in variety of ways. Their customer service is outstanding.. friendly and professional. Service estimates are immediate and any necessary followup service is expressed clearly. Pricing is quite fair. This is a place I can always trust with my car.

In a world of disappointing customer service, Heart is a refreshing change! I've been bringing my cars to their Northbrook office for over a decade, and I'm still getting top quality care. I would recommend them to anyone.

Aelyn Villegas
16:15 03 Sep 23
HEART was recommended by my boss. I was very satisfied by the service. The pick up and drop off is an A+Thank you so much!

Michael Sanks
09:18 02 Sep 23
Perfect service and great work!

King Embry
20:15 01 Sep 23
I decided to switch from my Lexus dealer to Heart for this reason: The RX350 has over 126,000 miles on it, and dealers only replace parts with Lexus brand parts, which can cost many times what high quality comparable parts cost elsewhere. I was impressed with the complete evaluation Heart provided on the overall condition of the RX, and I will return for service in the future.

Jean-Francois Lalonde
14:30 01 Sep 23
Friendly and quick service and good prices, what more could you ask for?

Ellen Wartella
14:09 01 Sep 23
This is a wonderful auto shop. I trust them to service my car and to let me know when it is time for service. They are efficient effective and downright terrific.

Anthony Jules
12:58 01 Sep 23
The staff at HEART Auto is fantastic to work with. They are very knowledgeable and helpful when it comes to your auto needs!!! The shop atmosphere is very welcoming and has that great family shop feel.


Zach Goldman
15:28 30 Aug 23
The staff at Heart are always kind, accommodating, and honest with everything when we bring our cars in. We've been going there for years and will continue!!!

First time visit. Went based on receiving a direct mail coupon and then reading reviews. I can't believe I'm just now "discovering" them after 18+ years in the neighborhood. Thanks to Jaime and team for a great experience. Ended up getting the oil change and then replacing brakes—good communication!

Howard Cohen
17:55 29 Aug 23
I have been going to Heart since it was Duxler. Always great service. Just went for my latest service, highly recommended.

Bill Johnson
23:54 28 Aug 23

Armando was awesome and I had my car back at the time it was promised.

Chris Dreher
21:15 28 Aug 23
Great service, reasonable prices, friendly, has pick-up service

Timmy Samuel
19:44 28 Aug 23
After a couple of years of our regular auto repair shop misdiagnosing our car's problems (after the shop was sold to another company), we decided to try Heart and we're so glad we did. Accurate diagnoses, fast and friendly service (thanks Kieesha!), fair prices. Heart has become our new auto repair shop.

Michael Shaffer
17:43 28 Aug 23

LaTrece Freeman-Baker
17:36 28 Aug 23
This place is customer-centric. They are knowledgeable and work diligently to assess and repair the issues with your car...fast! They made me feel welcomed, important and like family. Special thanks to Sam, Kieesha, Mikaela, Alex and Raul....all were super friendly and top notch employees. This will be my auto repair home...hands down.

Francisco Azeredo
14:20 28 Aug 23
Excellent service! Thank you for your help.

Tim Kauffman
19:34 27 Aug 23
Heart is our go to spot. Armando, Gill are both great with advice and take good care of us.


Jordan Perrott
13:47 26 Aug 23
To Armondo to his team a 5 star rating. I began having trouble with my Lexus with the Check Engine light coming on and then flashing - took my vehicle to another guy who ripped me off and as soon as drove away from there the light came on again. On the recommendation of a friend I went to Heart Auto and couldn't be happier. Although not an easy fix, Armondo and his team persisted until they got it right and my car is running like a dream. During this time they were professional, lent me a loaner and always kept me up to date. I would highly recommend them to my family and friends

Lilo Schuster
14:31 25 Aug 23
As usual they were friendly, got me in on a timely manner and this time took care of my exhaust system. My Acura sounds quiet once again!

Im just A Messenger 369 TV
20:53 24 Aug 23
I came hard to fix my air conditioner for $500. It was 250 just to check to see what was wrong with it. When I left it blew cold, but now, two weeks Later and it's hot again. I gave them five stars to give them opportunity to fix the problem, and I will be expectin and Hope I will get a managers discount for anything else that needs to be taken care of in order to keep the five star. My air conditioner is not working in 100° weather

Stephen Carlson
15:38 24 Aug 23
Very quick service. Great job replacing rusted out exhaust pipes.

Kyle Schlegel
10:15 24 Aug 23
Heart Auto was a pleasure to work with from start to finish. Everything was explained clearly, the estimate was sent via text and that was very user friendly. I also appreciated the pick up and drop off process. Excellent experience overall!

Heart Certified services is excellent, they pay attention to details and let you know what needed to be fixed on your car without pressure. Amazing customer service. 🙌🏿

Genry - Lof. Genry fixed our cars. We are very thankful, he is never tired to give us professional and honest advice. Thank you very much from our heart.

Susan Hauser
14:22 21 Aug 23

Nechama Levin
03:12 20 Aug 23
I am using Heart Auto Service for many years and always been satisfied with their service. The staff is courteous, explain what has to be done as why, and they are very honest. I would highly recommend them.

Tom Valente
18:16 18 Aug 23
prompt service and appropriate diagnosis of the problem. costs provide up front. easy to deal with.

Stephen Worobec
20:57 17 Aug 23
Outstanding staff: service techs and the service coordinators. They know their stuff but we are always treated like family, never condescending. Each person and their vehicle is treated with respect. Very timely and prompt with diagnoses and repairs. Great communication, status updates as needed. Flexible and accommodating as well with drop-off/pick-up, including after hours. They also understand priorities and are helpful navigators when there are budget constraints.

Jennifer Kazimer
21:55 16 Aug 23
Armando and everyone who works at HEART Auto Care truly care about their customers! I had an odd problem with my car and the check engine light kept coming up. Armando was extremely thorough in his research and work to repair my car. He even test drove it himself to make sure everything was taken care of. I appreciate their transparency and honesty since I am someone who doesn't know a ton about cars. I highly recommend HEART Auto Care for all your car needs!

Brad Menna
13:28 16 Aug 23
Great service here. I needed new tires on my car with a quick turnaround and they got it done. Will definitely return for other repairs. They are super nice and straightforward with assessment of vehicle needs.

Strib Koster
21:09 15 Aug 23

Roger Junge
13:22 15 Aug 23
Heart Auto has always provided outstanding and professional service to all the cars in our family. Every business should be run as well as Heart!! The only auto repair shop we use!

Terry Carr
21:44 14 Aug 23
Easy in and out. Well satisfied. Will return when maintenance is required.

Vlad Miretsky
19:42 14 Aug 23

William Sheridan
18:19 14 Aug 23
Wonderful experience.Danny and Raoul are UNBELIEVABLE !

ABATSnet Inc
16:00 14 Aug 23

Dan Sullivan
15:13 14 Aug 23
This team always does a great job and very customer experience focused. They are our go to for our car service.

Excellent service! Friendly staff. Love the text updates and vehicle analysis.

Tom Gimbel
02:57 14 Aug 23
Armando was terrific. Communication was nonstop. Quality was excellent. Couldn't have been nicer.

Laxmansingh Rathore
01:35 12 Aug 23

Jennifer Pincus
00:36 12 Aug 23

jason miller
14:29 11 Aug 23
This past Monday my clutch failed while I was on my way to work, I called around and found HEART auto care. While they were a little more expensive than what I was quoted at another shop, I trusted their experience. In addition, they closely priced matched my previous quote. I drive a 2013 WRX and can be particular about who works on it. To my luck, Sam one of the front desk technicians was able to help me in assuring me they would take care of it, as he used to have a WRX. That was enough for me. I dropped it off on Tuesday morning and Sam told me it would be ready on Wednesday afternoon. I was skeptical on that time frame. Sure enough! called me Wednesday afternoon that the car was ready. While HEART auto care is far from my house, it is close to my work and will continue to use their services as my go to mechanic. I highly recommend!

Benjamin Schlechter
14:22 11 Aug 23
Heart Auto Care was very accommodating. The service was superb. Everything was done as expected. I recommend them without reservation.

Asher Miller
21:05 10 Aug 23
fixed my AC and even my sidedoor seal quickly!

Shara DeWitt
15:24 10 Aug 23
Helpful and kind, good warranties on their work!

Lanae Lovelife
10:54 10 Aug 23
Armando is very informative, patient, and professional. Thank you all for your services!

Gabriel Fuentes
22:59 09 Aug 23

Janice Jones
21:12 09 Aug 23

Harold Kessler
18:33 09 Aug 23
Great service and they honor their warranties.

Rick Richker
17:49 07 Aug 23
Great job taking care of our car.

howard jacobson
12:51 07 Aug 23
The staff is amazing when it comes to customer service and completing the job on time. They make you feel like you are dealing with family.What i appreciate is when the get your car, a quick evaluation is made if there is anything else that should be done. And they show you what the problem is and let you decide if you want to follow through with their recomendation.I have recommended they to others

Polite and knowledgeable people; timely, clean, and reasonably priced service. Highly recommended!

Heather Curtis
18:03 04 Aug 23
They were very friendly and accommodating. They did a thorough check along with the services requested and were candid about what repairs are urgent and what can wait a bit. The car ran great after. I highly recommend this place.

Alice Lele
16:12 04 Aug 23

Matthew Scott Davis
23:16 03 Aug 23
Extremely helpful. They were able to find issues with my van that no one else could. I was able to pick which issues I wanted to resolve first (with the help of their knowledgeable staff to explain what each fix meant and its severity) and even help me through payment. Very grateful for the folks at Heart!

Michael Hainen
14:59 03 Aug 23
HEART did a great job taking care of our car.

Scott Engstrom
14:53 03 Aug 23
Great job. Same day service

So happy to see the good service still goes on here, I would only ask since I left from managing this location that you guys be honest with customers to where I have gone, I did not retire so that's not truth, I am at a great shop in glenview , I have nothing but praise and thanks for everything you guys did for me and my family and would never not be truthful about that, I only ask for the same respect from you all, please just be honest with the wonderful customers that still ask about me, I would be very thankful for that. Praying for much success for all of you in the future, gbwy

don leviton
14:55 02 Aug 23

Chris Lallas
15:06 01 Aug 23
Great job on my front brakes, Armando and his team do excellent work. Highly recommended.

Alex Shabad
00:18 01 Aug 23
We switched to HEART Certified Auto Care from another local auto shop and couldn't be happier that we made the change. They clearly care about their customers, they are honest and transparent about the repairs, and they are very knowledgeable. We're planning to stay with them for years to come!

Marcy Carlson
19:13 31 Jul 23

Kind people and reputable service!

Barbara Bonier
15:47 31 Jul 23
Great work! I received a separate quote in a text for each service item with the option to approve. The work was done in a few hours and my car is running well. Pleasant staff. Peace of mind.

Debby Shulman
14:16 31 Jul 23
I wanted to share my experience at HEART Certified Auto Care because I can't imagine getting better, more attentive service anywhere. The manager, Gil, provided incredible support and assisted us in locating two catalytic converters after our daughter had them stolen twice. As if that wasn't enough, Gil searched the internet for us and located a catalytic converter shield made by U.S. Steel and designed for Mitsubishi Outlanders. Then, HEART Certified Auto Care installed the shield, which will be a serious deterrent to anyone looking to steal it again.Supporting local, family-owned businesses is critical to the health of our local economy. This experience could have been so much more costly and stressful, but HEART auto and Gil provided the type of service rarely seen in the auto business. Now, they are replacing my tires because I absolutely would not trust any other business to care for my car as if it were their own.

Maeve Creagan
18:52 29 Jul 23

Ben Stiegel
17:13 25 Jul 23
Got the work done same day

Miron Bodner
21:33 24 Jul 23

Carol White
18:22 24 Jul 23
Easy to get an appointment, people seem honest and they didn't try to oversell on anything.

patrick prewit
17:18 24 Jul 23
HEART has been my choice and go to for auto repair since coming to Chicagoland. They have been reliable, diligent and trustworthy with my vehicle. I'll be a long time customer for sure.

Good scoop, spoiler, blacked out wheels and grill, decals, bodywork etc. As usual Ivan and team did a great job!!!

Jamie Laing
02:07 24 Jul 23
Excellent staff, excellent service, reasonable prices. I got the same work as the dealership at something like 2/3 the price and perfectly performed. I will be back!

Marlo Wahlman
18:10 22 Jul 23
Can say how grateful we are to Heart. We made it safely across the country and the car is running like a champ!!

Chris Vamos
21:49 19 Jul 23

Destiny Bomar
16:22 18 Jul 23
I've been to 2 of the HEART Auto Care locations and I felt that my car needs were well taken care of. I've had my brakes assessed, check engine light, coolant/AC problems, and not once did I feel I was taken advantage of- which is important to me as a woman who doesn't know much about cars!The other day I went to have my car assessed because it was blowing hear instead of cold air. I thought the service would be $250, found a discount on their website that made it $215. After the inspection, I found that I had to pay wayyy more because something else needed to be fixed. Initially, I was frustrated. But in the end, I was grateful to get my AC fixed. Instead of waiting around at the shop for the service to be completed, the company had a car they let me borrow which made it all worthwhile.Bottom line, I trust this place and appreciate the way I have been valued as a customer.

Mark Rhode
23:40 14 Jul 23

Jessica Joy
19:50 14 Jul 23
Driving by all the time, I saw the Heart logo and the rainbow flag and finally decided to stop in for an oil change. The decision was based simply on thinking "well, these people seem nice". And I was right! From the comfortable waiting room, the amazing Kieesha at the counter, to the full dossier I got on my car, Heart was amazing! I'm used to places telling you the spots on your car that might need fixed, but Heart sent me a document with pictures, ordered from most important to least, with no pressure to get anything done right then and there. It was very useful and informative. I highly recommend Heart, and will continue to be a customer.

Debra Vierk
15:30 12 Jul 23
I'm new to the area and decided to try Heart Auto Care for some maintenance on my car. Everyone was very friendly, and the service was quick and efficient, as they were able to do some unexpected brake work that same day. They also gave me a loaner car to use while the work was being done, which was great. I will definitely be returning here to have my car serviced in the future.

John Mecham
00:49 11 Jul 23

Như Quyên Vũ
09:30 09 Jul 23
Cannot recommend enough! Called the shop while waiting for a tow truck to arrive and the staff was so friendly and accommodating.

Jason Olko
17:44 08 Jul 23

Robert Wong
17:27 02 Jul 23

Thomas Lyman
11:28 29 Jun 23
Very quick, courteous and professional. Always have been since 1999.

Jeffrey Jamison
02:35 29 Jun 23

Carnetta Foster
02:30 28 Jun 23

Bennet Butler
14:46 26 Jun 23
Quick service, fair price, flexible with pickup. Couldn't recommend heart more highly.

Well, I picked up a used 07 BMW. Looked great low miles great price. After a few days of ownership.I noticed a few small things. Occasional slow cranking. Twitchy handling on the highcway. I had planned to take the car for a service any way. After a through inspection. I was informed of all of the work that was needed to make the car right. It was not a small number. But concidering all that was wrong. It sounded right/made sense. The Heart team keep me informed and explained what I suspected. They explained the cost. After all the work was done. As soon as I left the Heart service center. I knew that I had made the right decision. Now my car rides and starts as it should. I can not say enough about the Heart auto team. But I can tell you this. I will keep going to Heart for my auto service needs

Holly Nater
17:05 23 Jun 23
Moving to town and working to find a new shop is intimidating. We have 2 Subarus and I took the first one to them to get a vibe of the place and already booked service for our second. Literally everyone is fantastic - Sam the service advisor communicates well; Ernie, the manager, saved my car from getting hit in the parking lot; and Kieesha, the front desk person in Evanston is a breath of fresh air walking into a shop. They've created a great environment and I was pleased to find them here.

Thomas Deutsch
18:17 20 Jun 23
This is my go-to auto repair business for everything in our family's cars. I completely trust their judgment, and they deliver exactly when they say they will.

Bette Jean O'Nan
20:19 18 Jun 23
appreciated easy appointment times at our convenience, pleasant waiting room and good service

Jeffrey Jamison
02:26 14 Jun 23
Great service. Explained the issues and made good suggestions.

Adesola Ayodele
17:04 12 Jun 23

Roderick Gregor
11:37 12 Jun 23
Trustworthy repair services. Friendly staff. Reasonable prices. I always recommend Heart to anyone I know. They are the best. I had a small but crucial problem with a loose part at the front of my car. I called them up and they said they knew what I was talking about and I could bring it in. I did and they fixed it up right away. Thankful to have them around. Things like a low tire pressure fix are usually taken care of on the spot. They are just the best. Just went in for an oil change and received the usual great service.

Drago Celander
15:10 10 Jun 23
Good service shop. They take care of you right.

Andrew O'Conor
00:50 09 Jun 23
Courteous/efficient help!

Garry Woodward
15:10 05 Jun 23
Went to Midas, Pep Boys and Mavis to care for my 2012 Subaru all of which failed in one form or the other.Heart on the other hand honored my Carchex extended warranty and did a superlative repair job. Extremely friendly, helpful and professional people.Due to Heart my car is growing old more gracefully than I.Garry Woodward

Mary Ogrady
21:47 30 May 23
I recently brought the car to Heart Auto Care to fix the air conditioning which wasn't working. Within 4 hours the job was done, and the a/c works perfectly. The price seemed reasonable for giving us a cool summer to look forward to.

J & N Schofer
18:10 27 May 23

Juan martinez
20:28 26 May 23

William Grant
20:07 22 May 23
Heart Certified Autocare in Wilmette did a fantastic work on my SUV. Prompt, courteous, and above all the nicest group of gentlemen I have dealt with. Highly recommend Heart Certified Autocare in Wilmette!

Charisse Cowan
15:21 12 May 23

Diane Cook
17:58 24 Apr 23
I waited to have a tire repaired. They were fast, courteous, and very reasonable. My key fob battery was also replaced at no charge. The next day I received a text asking if I was satisfied with their service. They really know how to run a business. We are lucky to have them in our neighborhood.

Mark Schacht
17:25 24 Apr 23
Professional and efficient

Margo Browne
23:45 17 Apr 23

Bernard Citron
16:24 13 Apr 23
Always been willing to look and diagnoseGood people

Christian Wagner
15:30 12 Apr 23
Outstanding work. Had an appointment in two days, in and out in 90mins.

MJ Pritchard
14:16 12 Apr 23
These guys do it all, and are genuine business owners we've used for years. They're quick, flexible, and affordable.

Tory Enerson
19:34 04 Apr 23
One of the most important things when it comes to using a business for any needs I have is their willingness to stand behind their work, even under the most unusual of circumstances. Without going into great detail, I can say that Heart Auto has more than passed that test. They have my business for life, including my most recent work that was completed within one day. The owner Brian and manager Danny went above an beyond to help me with one of my cars in a way that I doubt many, if any, others would have done. They do great work, but more importantly, when things do not go as planned, they back it up and can be trusted. Thanks guys!

Mark Hansen
15:59 03 Apr 23
Solid and trustworthy. This is a reliable go-to for oil changes and a dependable check on everything else with your car.

Michelle Kothmann
18:05 30 Mar 23
The crew at Heart is the best! They are honest, thorough, and fast!! I will never take my car to a dealership for maintenance again after my experiences with Heart. Heart is wonderful!!

Raun Gallegos
01:42 29 Mar 23
A few weeks ago I went there for an oil change and had a very pleasant experience. It is clean, professional,. And today I went there with a concern with my car. It had a loose heat shield. It took them only about 10 minutes to diagnose it and fix.... And no charge.... Nice!! Ben and Jamie were very friendly and quite helpful.

Mark Hollick
17:09 27 Mar 23
Good place. They lay out pricing before, give options and get the work done quickly.

Joe Mitchell
18:37 23 Mar 23
Excellent customer service. Work was completed in 10 minutes. Thank youAndre.

Doug Fullenkamp
14:13 23 Mar 23

Marisa Fetter
14:29 22 Mar 23
I have used HEART to repair my vehicle a handful of times. Each time, they have solved the problem promptly and at a fair cost. Customer service is excellent. Will continue using HEART for all my car's maintenance and repair needs.

Jordan Carr
00:42 20 Mar 23
They were really helpful here! As a college student, this was my first time figuring out car maintenance on my own, and Ben and Frank walked me through everything. It really made me feel comfortable and I trusted them completely with my car. When I got it back, it was running so much smoother than before!

Jonathan Dempsey
01:45 14 Mar 23