Our Customers Have a Lot of HEART
We have over 900 five star reviews
HEART Certified Auto Care cares about their customers more than anything, and we go above and beyond to provide the most reliable, affordable, and transparent service. It's all part of our mission to restore your faith in auto care, and our customers love us for it. That's why 99% of our customers return, and we have over 700 five star reviews.
See what our customers think about HEART, and then come in and experience our service yourself! We'd love to help you out!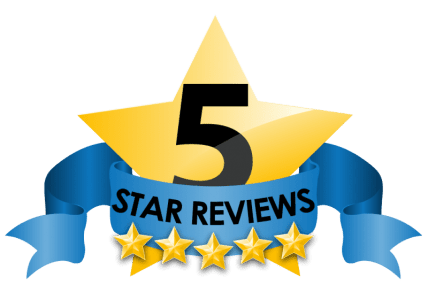 Needed four new tires. Heart Certified Auto was fantastic! Highly recommend them!

Wendy Biela
14:31 12 Aug 21
Gil and his team are remarkable! They got me in right away and even better got the job done with my car repairs the same day! I highly recommend them!!! I'll be moving further away from them, but I will come back for all my car needs to Gil and his team, that's how great they are 🙂

Gerard Hubbarth
15:56 11 Aug 21

Russell Fulling
15:01 09 Aug 21
We had a great experience. Our car was accepted at the appointed hour and finished on time. Suggestions were made fo alternative tires which were spot on. Highly recommend!

Morgan Gonzales
21:35 06 Aug 21
Gil and the team at Heart are professional, thorough, and helpful. I would recommend them for anyone searching for excellent service for their auto.


jeremiah junsay
18:28 05 Aug 21

larry kanter
17:22 05 Aug 21
My maintenence req.light came on brought it in right away and my problem was solved. Had a problem with the engine mount and while I was there got an apil changeMy car runs like new any problems I take my car in to heart I know the work is great

Travis Smith
13:31 30 Jul 21

M Sletcher
17:48 27 Jul 21
Travelling across country and had car problems with temp gauge. Took my car right away and did pressure test on hose, etc. Internal pressure leak and could not fix. Let me know the problem and did not charge me anything. Made it back home driving carefully. Professional and honest. Highly recommend.

Nechama Levin
20:38 22 Jul 21
I am using Heart Auto Service for many years and always been satisfied with their service. The staff is courteous,explain what has to be done as why. I would highly recommend them.

douglas fink
02:11 22 Jul 21

Rickard Rudolfi
18:58 20 Jul 21
Always confident and happy with the work done to my vehicles. Heart Auto is an extremely friendly and accommodating establishment. Not to mention they do outstanding work! I brought my truck in a few years back and haven't gone anywhere else since. It feels good saying, "my mechanic" when car stuff comes up amongst friends and family. Won't be going anywhere else anytime soon. Very satisfied. Thanks, Heart!

Stephen Hawrysz
22:49 15 Jul 21
Heart auto service was very well organized the service arranged was done professionally and in a timely fashion. They performed an oil change and changed my main belt for my engine. Their facility is very neat and clean. I will use them again should I need any maintenance on my autos.

Marti Glaser
03:47 13 Jul 21

Maggie Carter
18:11 12 Jul 21
I have been going to HEART Auto in Evanston for a few years. They are always so kind and explain all the services and let me know what is essential to deal with immediately vs. what is less urgent. They are also using a contactless pay system currently that has all the details on your service and pictures of the issues.

Jessica Sawyers
18:02 09 Jul 21

Connie Mitchell
19:22 08 Jul 21

Dmitriy Shternberg
04:49 07 Jul 21

Robert Feldman
17:41 06 Jul 21
Always friendly, professional, proactive, and reasonable prices. Good to support local businesses that do quality work.

James Edgren
22:02 28 Jun 21
The service person pointed out service that I needed that had not been done for the car. I had bought it used and by looking at the service record we could maintain it as needed.

Johnny Giovanni
18:24 28 Jun 21

Stewart Freeman
21:04 27 Jun 21

Susan Anderson
17:26 23 Jun 21
HEART was recommended by our son. He has been satisfied; we are, too!Response time was very short, not only calls but repair from start to completion.We intend to call back to inquire about the exact nature of what "failed," but am confident that the reason will be accurate and legitimate.This response is agreed to by us both, but my husband typed it, given that he went to HEART and retrieved the car.Thank you to all at the shop who were involved.Gordon Anderson

Seth Simmons
21:46 19 Jun 21
Great place to get your car fixed right.

Dorothy Hsu
19:17 17 Jun 21
jAdjustment and cleaning of brakes

Betsy Santellano
18:24 14 Jun 21
They have been servicing my older cars for a couple of years and I'm very pleased. I like that they explain what repairs are needed vs what is recommended which is important to me. I never felt pressured when I opted out of doing a recommended service. Everyone there has been professional and makes the car servicing process easy.

Scott Stern
15:00 11 Jun 21
The customer service at Heart NB is exemplary and the quality of work is outstanding! Heart came in $ lower on the work I needed done and I never felt like I was being marked or taken advantage of! Thank you manager, Blair! Blair kept me updated daily and plasently surprised me when a part came in 5 days early turning a possible week long job into 2 days. I also was given a courtesy car.

John Crosby
16:44 09 Jun 21
I brought our car in for a Winter check up. As always I was greeted by name as I came in. We discussed the work I wanted and later went over what our car needed, how much it would cost and how long it would take. Later that afternoon, I picked up the car and it is now in excellent shape for the cold days ahead.The friendliness and professional approach everyone on the staff projects is deeply appreciated. I also was impressed with how the staff was mindful of COVID 19 safety concerns for all customers and themselves.

Cindy Wolfman
14:40 07 Jun 21
Hearts Auto Care in Northbrook is great.The staff is so friendly They always do a good job at a fare price . I came here a couple years ago for a oil change and since then have never gone back to the car dealer. if you decide to wait for your vehicle the place is nice and clean there's Tv WiFi snacks it's very comfortable. I have recommended it to friends and co workers you will not be disappointed if you go here

Dean Bradshaw
18:57 04 Jun 21
I have used HEART in Northbrook for years on all my cars. Fast, affordable, trust-worthy with excellent customer service. I wouldn't take my cars anywhere else!

Wonderful service, very responsive to customers.

Timothy Smith
14:16 03 Jun 21
I couldn't be happier with the service our family receives at Heart. Repair prices are very reasonable, their service is fast and the employees are always very pleasant. This is the kind of shop you might remember when you were growing up! High quality, reasonable and personable service. I won't take our cars anywhere else! Highly recommend!

helen coleman
19:11 01 Jun 21
The car was serviced promptly. Everything went seamlessly. The HEART staff are first class all levels.

alejandro hurtado
18:20 01 Jun 21

Laine Cheever
18:14 01 Jun 21
Excellent service and communication per my usual experience at Heart.

Phyllis Cramer
21:17 25 May 21

Sheldon Rebman
18:48 24 May 21

Emilia Rabb
15:21 24 May 21
Always super nice and friendly! Will usually get me in same day if needed and easy to schedule! They text me reminders when my car is due for an oil change and often send coupons as well! I love the detailed inspection with photos to show exactly what is happening. Did I mention they are super nice?

Very professional and honest. Took care of the situation and gave me a loaner.Will definitely be back!

susanna johnson
01:37 14 May 21
Everyone who works @ Heart is great...I cannot tell you how great this business is.....they are amazing!!

Nikki Pick
18:03 11 May 21
Danny and Gil were amazing! Blair was the mechanic. There prices were comproble to Costco's and included an alignment and free repairs on the tires if a nail or tear happened to them. We will definitely be back!

Melissa Torma
17:15 10 May 21


Cheryl Leahy
20:50 05 May 21
I always appreciate the fact that the staff calls about any issues and never pressures me to purchase additional services. When I get additional work done, they provide emailed photos of the parts/issues so I can see what exactly was wrong. Their prices might be a little higher than the bargain oil change place, but you definitely get what you pay for. Ben at the front desk had everything ready for me when I arrived, was able fit me in last minute, and is always so thorough and courteous!

Very knowledgeable, honest, and timely service. They went above and beyond to ensure the best customer and car service possible.

Tracy Loewenthal
19:14 03 May 21

Aaron Penazek
18:45 30 Apr 21


Pat Warren
01:12 24 Apr 21

Raed Lucyna Dababneh Sadowska
01:55 22 Apr 21
The Best, very welcoming, treated me like a family, and they did very great job , thank to everyone , i strongly recommend them to any one and what ever work you need from oil change to engine replacement.

Marlene Feder
17:24 21 Apr 21
Everything went well Car was ready in a short amount of time and it seems to be working fine-at least it stops now.

Frank Tagliere
15:49 21 Apr 21

Kendle Gorski
15:05 21 Apr 21
Excellent customer service! The whole experience was easy and convenient. I'm very happy with the service I received. I'll definitely be back!

Terry Carmichael
01:13 21 Apr 21
Always a good experience. Fast. Using masks and practicing social distancing

Kristen Poplar
18:40 19 Apr 21

Meg Rosinski
14:33 19 Apr 21

Mike Smith
22:04 18 Apr 21
I only got an oil change but it was a really good experience. They were able to get me in easily, didn't try and upsell me on any unnecessary things and have the best prices I've come across in the area so far. I'll be going back here first for all car things in the future.

Rick Suiter
20:11 14 Apr 21

Joseph McQuillen
15:42 12 Apr 21
These guys are the best. I won't take any of my 4 vehicles anywhere else

Zach Duenow
15:32 08 Apr 21
They are fabulous at diagnosing the problem and communicating what is wrong… And they are amazing about picking up the car at your house

Kini Family
14:32 07 Apr 21
Awesome place. They really put the heart in their work and provide care to their customers.

Marilyn Ruttenberg
14:16 07 Apr 21
This is the only place to take your car in for service. Friendly, clean, fair priced, efficient & super knowledgeable about exactly what your car needs. Would never go anyplace else. Gil & crew are absolutely the BEST .

Filipp Velgach
00:50 06 Apr 21

michael hara
20:42 05 Apr 21

Jinny Hyun
16:30 05 Apr 21
Frank, Gil and Scott are always so helpful and explained everything I need to know and always looking out for me and my car. They are quick and always give me a lift when I need it.All 3 of my cars have been going there for every oil change, brake Change and tire work.They are honest and always tries to help me gets the best prices. I've compared their prices to all the local dealers and by far they have beat it every time.

Gabriel Stellman
00:51 05 Apr 21
The HEART team was great. They finished the job in a timely way, were very professional, and took all the necessary COVID precautions.

Bill Charis
21:41 02 Apr 21

I've gone to Heart a number of times over the years, and each time I get great customer service and fair pricing. A couple days ago I heard noise from my brakes and after calling they told me I could bring it in within the hour. I was given a quote about 30 minutes later along with photos depicting the (poor) state of my front pads and rotors. The rear ones just needed a cleaning, and they had an additional $50 off making it less than my dealer's quote. They also price matched my oil change when I said I got it for less elsewhere. Oh and they caught that my serpentine belt was visibly cracked and ready to be replaced (my car has 80k miles). They were finished about an hour earlier than stated and since their waiting room is so nice it was fine to wait, though they offered to drive me home if I'd wanted since their loaner car was being used.As an aside I'd come in in the past at least twice to have my plastic under carriage cover re-clipped after I tore them on parking pylons (my car is very low) and they did it for free-my dealer charged for the plastic clips. I'd highly recommend Heart to anyone looking for a mechanic.

Chris Hansen
15:13 31 Mar 21

Kent Swanson
18:39 30 Mar 21
I store my seasonal tires at Heart and they handle this task in an All-Pro style.Thanks for being a great member of the EVANSTON community for many years.

Steven Meyer
22:16 29 Mar 21
We've purchased tires for several cars from Heart Auto Care over the years. They also change out our snow and summer tires seasonally. The staff is very friendly and accommodating.

Patricia Yoshioka
19:50 29 Mar 21
Great job as usual. Everyone is thoughtful and friendly.

Allie Verry
15:06 25 Mar 21
I cannot express how grateful I am for Ben, Scott, and the whole team at HEART! I had serious issues with my brakes and they were incredibly patient with all my stress, my questions, and the fact that I didn't know when the tow truck was actually going to bring my car in. This is the second time I've come to this team fo help and I won't be taking my car anywhere else. I highly recommend this business to anyone and everyone!

Patricia Tomich
16:31 24 Mar 21
HEART Certified Auto Care has maintained my cars for more than 10 years. The associates are professional and deliver quality service. Each time I bring my vehicle in for service, they present the necessary information, and help me weigh all my options to make an informed decision. I have always been satisfied with their work done on my vehicle to keep it running optimally.

Sue Triforo
14:11 23 Mar 21
Everyone, Kiesha, Danny, Craig were all amazing. The work and estimates were right on. I was offered a loaner and didn't even had to ask. My every need was met and they lived up to the ethics and morals printed and displayed on the walls. Impressed, you bet. Genuine honesty and kindness go a long way. You have my business.

Jennifer Griffin
04:22 22 Mar 21
I've never had an issue with them. Repaired multiple cars multiple times for various different repairs. I actually have a car there now.

Darnice Taylor
00:08 22 Mar 21

Barbara Lyons
18:12 18 Mar 21

Anne Frank
15:55 17 Mar 21
Gil & the team are outstanding. I've been going here for 5 years for oil changes and other services. Always very pleased.

Susan Newman
20:41 15 Mar 21
Always, trustworthy, and never does more than what is actually needed.

John Hardt
18:49 15 Mar 21

David Spitulnik
19:04 11 Mar 21
We have been using them for a long time. Heart folks tell you what needs to be done and do it at reasonable prices. And always, with a smile.

Eric Glaser
15:43 11 Mar 21
I worked with Gil. He was outstanding. I had to be somewhere with my kids and he was able to patch one of my tires, order a tire, and replace a tire all within an 1.5 hours. He went above and beyond, I will definitely be using them for all my automotive needs moving forward!

Mario Gamboa
16:46 09 Mar 21
Just called to get some info and my 1st impression they are good people from the second I called to the last second of my call showed kindness. Others should follow their business culture.

Alexander Bass
12:53 09 Mar 21
Friendly, attentive, and very customer-service oriented. I recommend them highly!

Christopher O'Donnell
20:46 08 Mar 21
Efficient, experienced, responsive, cooperative, professional, communicative and realistic. Better than any dealer I've worked with. They have loaned me one of their service cars so I could get around while our vehicle was in for maintenance or repairs. This team is highly recommended based upon multiple visits.

Marilee Bowles-Carey
20:26 08 Mar 21
The team at Heart Auto is absolutely on top of things. Excellent service. Fast turnaround. Pick up and drop off and rides home as needed. So courteous. I have an old CRV with over 160k miles on it, so things are wearing out. But they always give me a prioritized list of the most important repairs to make so I can plan what to address now and what to take care of next. And Keeisha is completely organized and so professional. She makes it easy to make appointments and wrap up when finished. Great partners in older car care.

Matthew Aniolowski
18:58 08 Mar 21
Gil was amazing. I have never had a bad experience there.

Ann O'Connell
18:04 02 Mar 21

William Adkerson
21:05 24 Feb 21

Kathy Schaefer
03:53 19 Feb 21

Lillian Johnston
16:20 17 Feb 21
I couldn't be more pleased with the quality of care my car received at Heart Auto. I truly appreciate their professionalism and attention to detail. The customer service here cannot be beat. Thank you, Heart Auto, for taking such good care of us.

Jesse Rudnick
19:08 16 Feb 21
These guys are awesome! Warm, professional, transparent and very good at their job. I definitely won't be going anywhere else when it comes to my auto care

Margie Landry
16:43 14 Feb 21
Great, reliable service, as always. Recommended.

Harold Morrison
14:08 13 Feb 21
Great job. I have been coming to Heart since it was called Druxler

Darlene Burns
18:40 08 Feb 21

Kristin Gardner
11:21 04 Feb 21

John Manos
19:39 25 Jan 21

Irina Tepomes-McNamee
19:33 25 Jan 21

Nirav Shah
01:57 25 Jan 21
Not pushy. Fast and professional

Adam Lively
19:56 20 Jan 21

Henry Wong
18:06 18 Jan 21

John Smiles
17:57 18 Jan 21

Jane Schafer
19:19 12 Jan 21


Andrea Reiser Cummins
15:38 05 Jan 21
HEART has the friendliest staff. They are timely, transparent, and accommodating. I always feel at ease and respected while there. The staff at HEART Evanston are the most trustworthy and responsive people I've worked with when it comes to car maintenance.

Maegann Foster
21:04 04 Jan 21
Having not serviced my vehicle in over a year (I know, I'm the worst! But 2020...) I knew there would probably be some issues/tune-ups outside of the oil change I came in for. I appreciate that they showed me photos of the repairs that needed to be completed, and gave me suggestions on how to manage problems that I was not able to afford to fix at the time. They were sincere, kind, and reasonably priced. I'll definitely use them for all future service/repairs!

Adam Lebin
22:14 01 Jan 21
super professional and quality fairly priced tire fix. going back for oil change Tuesday


Fanny Boone
20:48 28 Dec 20

Afsaneh Salmasi
04:23 24 Dec 20

Roderick Gregor
21:10 21 Dec 20
Trustworthy repair services. Friendly staff. Reasonable prices. I always recommend Heart to anyone I know.

Lisa Labarile
18:53 19 Dec 20

Julie Hartvigsen
20:00 15 Dec 20

Katie Baer
19:07 14 Dec 20

Fast and friendly service, they even got us better tire prices than Costco!

Alan Malter
07:26 09 Dec 20
Great, reliable service, as always. We have brought our cars to Heart (formerly Duxler) for many years and are always satisfied.

Robertino Riojas
19:36 02 Dec 20

Stephanie McShane
20:21 30 Nov 20


Great service as always.I would never go anywhere else.

Carmen Morales
04:23 30 Oct 20
Great customer service!! Everyone there was professional and well spoken! They took care of two vehicles for us. Didn't try to add on anything that wasn't needed.

Erik Medina
18:14 06 Oct 20
Friendly, attentive, and very customer-service oriented. Repairs and tune ups have all be well done and they go above and beyond. I recommend them highly!

Vineetha Reddy
17:40 23 Sep 20
Heart is always dependable! I've been bringing my car here for years and they do a terrific job.


Sherry Nash
17:43 08 Sep 20
I took my car to Heart Auto Care in Wilmette, It needed 2 new tires and and an alignment. They were very quick, courteous, and professional. I will definitely go back.

Amadee Scheele
20:52 17 Aug 20
I appreciate them keeping me informed of what is wearing out on my car - what needs replacing now, what can wait until next time etc. Whilst I always have the choice as to whether to go with their advice, I normally do as maintenance is cheaper than repair once its broken! They are polite, professional and I feel their pricing is fair. Plus they are so close!

Barbara Midkiff
22:42 14 Aug 20
Very nice people,excellent service,good prices,very helpful. Will always go there

Geraldine Lana
19:28 12 Aug 20

Alicia Resnick
14:37 05 Aug 20

Darryl Adams
12:51 31 Jul 20
Great shop, extremely transparent and fairly priced. Highly recommended!

Meghan Schmidt
22:32 30 Jul 20
HEART Certified Auto Care is the best! The staff is friendly, responsive, and very good listeners! The staff take time to fully understand car problems and offer high quality solutions and work. The work is done quickly and right the first time. Great neighborhood asset!

Daniel Fox
13:33 30 Jul 20
A reliable and honest mechanic shop. What else can you ask for?

Guion Karen
11:44 27 Jul 20
Excellent mechanic! They picked my car up so I could say safely socially distant, sent me pictures of everything, and did a terrific job.

Susan Quigley
18:14 22 Jul 20
Heart Certified Auto Care in Wilmette is wonderful. They are always very helpful, very polite and most of all, very honest. We won't take our cars anywhere else....

mitchell brown
17:48 19 Jul 20

Great staff - great and fast service - love these guys!!

john Benedetto
23:08 06 Jul 20
They are so nice and fast and good pricing

Chris Read
18:17 15 Jun 20
I've been using them for both my cars for a number of years now. They're great.

Gina Dwyer
19:03 03 Jun 20

John Hellmuth
19:56 01 Jun 20
Bought new tires - Fair price, quick and professional completion.