Excellent growth opportunities and competitive compensation
HEART Certified Auto Care is a locally owned family business, and when you work with us, you're part of our family.
We want all of our employees to grow personally and professionally here. That's why we pay competitive wages well above industry standards, provide comprehensive benefits, including full medical and supplemental insurance with Heart paying up to 90% of the premiums and access to several retirement plans.
Heart also provides paid time off accruing with seniority, birthday and work anniversary rewards programs, and a fully stocked employee lounge. If you have a specific interest or goal, either personal or professional, we're here to help you achieve it. In addition to ongoing training and advancement opportunities, we are a fully supportive staff; always there to mentor, coach or just listen.
It's for that reason—and more—that our employees stay at HEART an average of 13 years. This is more than work; it's family.
Every day, HEART employees can expect to work in a clean, inclusive, and friendly environment. Every day our goal is to work hard, learn, and serve our communities with outstanding service. You can expect to meet great people and work with all makes and models of cars. You can definitely expect to enjoy your work.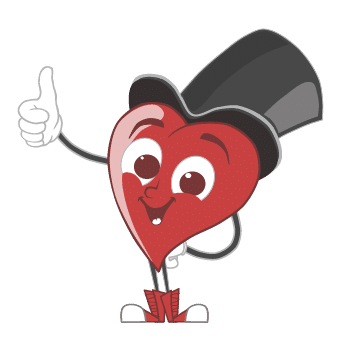 Whether you're an experienced mechanic or an administrative assistant, everyone here is equal. The only requirements are that you care about auto repair, have a great attitude, and are ready to join a place where you'll be treated with the respect you deserve.
If you're a positive person who enjoys auto repair, please apply to one of our open positions. We would love to meet you!