Become Part of the Family
Auto care made easy with 12 monthly payments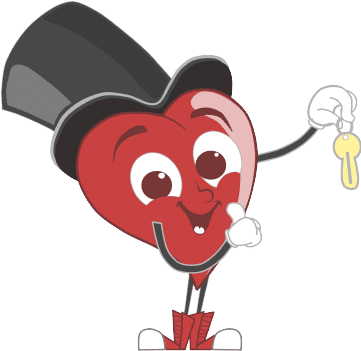 Save an extra 10% when you pay for 1 year now.
We'll send you a gift card worth 10% of the 12 month fee.
Save more on the total fee with each car you add!
Save 10% with 2 cars • Save 15% with 3 cars • Save 20% with 4+ cars
Could you benefit from Peace of Mind?
Are you just too busy to worry about car maintenance?
Peace of Mind is especially easy for busy families with multiple cars. Enjoy extra savings by signing up more than one car and remember that HEART provides loaner vehicles and shuttle services, so you won't be without a car while yours is being serviced.
Do you have an older car? Sometimes it's not easy to give up a car that seems like part of the family. HEART's platinum program includes a 15% discount on all repairs, unique 33 point inspection, and unlimited oil changes to help you keep the cost of maintenance down.
Stop by one of HEART's three locations in Evanston, Northbrook, or Wilmette to learn more today.
Silver
Gold
Platinum
Best available discounts
Maintenance all year
UNLIMITED oil changes
UNLIMITED tire repairs
UNLIMITED tire rotations
1 engine air filter
1 cabin air filter and cowl drain cleaning
1 set of wiper blades
Priority appointments with VIP status

including Saturdays
1 Alignment
—
% off labor on major repairs
—

10%

15%

Fluid exchange program
Brake fluid flush
—
—
Power steering flush
—
—
Coolant flush
—
—
Transmission service
—
—
Differential service
—
—
Transfer case service
—
—
Car pickup and drop-off**
—
—
Monthly cost
Standard Oil

$30

$45

$60

Synthetic Blend

$40

$55

$70

Full Synthetic

$70

$90

$110
Typical Annual Savings with Peace of Mind
Plus, pay by the month, rather than all at once!
Typical
Annual Cost***
POM
Annual Cost
Savings
Typical
Annual Cost
POM
Annual Cost
Savings
Typical
Annual Cost
POM
Annual Cost
Savings
Standard Oil
$348.36
$300
10%
$487.92
$420
10%
$706.68
$660
10%
Synthetic Blend
$430.08
$360
20%
$561.12
$480
10%
$770.04
$720
10%
Full Synthetic
$572.16
$480
20%
$691.08
$600
10%
$1,146.72
$1,080
10%
*Additional restrictions may apply. Each plan is dependent on the vehicle and oil type. See an associate for complete details. Your credit card will be charged monthly for a period of twelve (12) months, at which time your subscription will automatically renew for another twelve (12) month period, unless it is canceled. **When available. Must be within 5 miles from the HEART location.